Website design company in Ahmedabad is now in high demand, parallel with the city's economic growth.
Ahmedabad is a city with a bustling business scene, so the need for website design and development services has been on the rise. A professional website is increasingly becoming a critical factor in determining the success of a business, especially in a highly competitive market.
Website is now a leveraging power to bring your business to a higher level. Business owners in this city called 'Manchester of the East' undoubtedly require a website to boost their brand image.
Tonjoo – International Website Design Company in Ahmedabad
Tonjoo is a top website design company in Ahmedabad, India. We provide custom and responsive web design and development services tailored to business needs in Ahmedabad. Our team of seasoned developers and business professionals is committed to building websites that reflect your organization's values while captivating the consumer.
With a decade of experience as a WordPress website developer, you can enjoy numerous advantages while working with us.
Customized to your requirements
We recognize that every business has unique needs. Hence, our web development company provides tailored website solutions that align with your requirements.
We offer a comprehensive range of web development services from corporate websites, and e-Learning Websites, to complex e-Commerce platforms. Our team of experts possesses the skills and experience required to deliver websites that bolster your profitability.
Whether you are in the textile, pharmaceutical, chemical, information technology, jewellery, food processing industry, or a tech startup, our team of experts possesses the skill set and the experience necessary to deliver websites that suits your business needs to enhance profitability.
Responsive and easy navigation
Our websites are optimized for search engines and have a user-friendly interface that ensures easy navigation, even on mobile devices.
So, your website visitors can effortlessly find what they are looking for in your website. This seamless browsing experience across all devices will increase engagement, improve conversion rates, and leave a good impression towards your brand
International Collaborations
Various collaborations with international partners help us gain considerable experience, enhancing our understanding of working cultures in diverse countries.
We continually expand our network and business partnerships with organizations worldwide, including India. Collaborating with international partners in India presents a valuable opportunity for the development and growth of our company in this era of globalization.
Our Service
As an experienced professional website design and development company in Ahmedabad, we are pleased to introduce some of our services.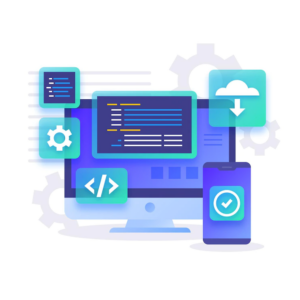 Website Development Service
Our experience in various website development allows us to provide appropriate and creative solutions for each client. We have worked on everything from company profile websites, official government websites, news media websites, and educational institution websites, to online store websites.
Even, we are also capable of working for startup websites that use complex system information technology. Therefore, we are ready to handle any website requirement.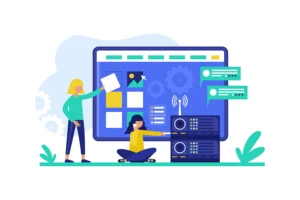 Website Design Customization Service
When developing a website, it is not uncommon for the chosen template or theme to lack a professional touch. Such shortcomings have a negative impact on the business's reputation.
But there's no need to worry, Tonjoo's team possesses the expertise to design custom solutions that meet the company's needs. Rather than relying on a generic template, we can create a website with customized designs that suit your company. Moreover, we can also build a plugin for your particular utility.
Feel free to consult with us regarding your design plans and requirements. Our team can ensure that your website becomes more aesthetically pleasing and user-friendly.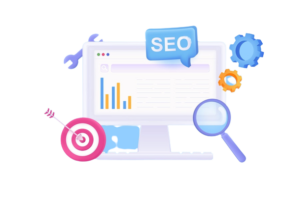 Website Optimization Service
Aside from having a well-crafted website design implementing additional optimizations is essential to make the website perform well, able to achieve good scores in PageSpeed, and have a good accessibility score as well.
Tonjoo offers you website optimization services that can be customized to suit your website requirements. Let us handle the dynamics and complexity of website issues to us.
Also, it is possible to entrust your SEO optimization concerns to us and we ensure that your rank well on the search engine results.
What Makes Us The Right Choice for Web Development Service in Ahmedabad
In need of a website development service? look no further than Tonjoo. Our website development service is considered among the best due to our reliable and experienced team with a decade's worth of expertise in the field, ready to coordinate with your team.
Our team comprises experts with exceptional abilities in constructing websites that meet industry and business standards. Each team member is a dedicated professional, fully committed to providing our clients with the best service.
Efficient Coordination and Communication
We maintain an open line of communication and provide regular updates on project progress. We realize that coordination is essential to ensure that projects are completed on time.
Established in 2013, With over a decade of experience we had been providing our clients with website development and plugin customization services. We have worked with numerous international companies, delivering successful projects and building lasting partnerships.
Our proven track record with international partners is a testament to our expertise and commitment to excellence.

Portfolio of Our Work
As a website design company in Ahmedabad, we are in collaboration with numerous partners across the globe. Below are just a few examples of the websites we have developed to meet our oversea partners' unique needs and goals.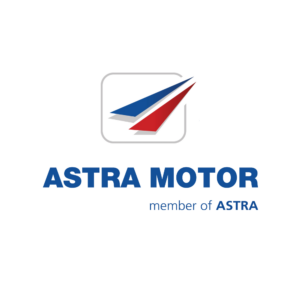 Astra Motor, a leading motorcycle retailer in Indonesia, partnered with Tonjoo to develop two websites for their business: one for Astra's main dealer and another for Astra retail. Both websites feature online catalogs showcasing Honda motorcycle products with prices, allowing customers to browse without time constraints. Additionally, a dealer map feature makes it easy for customers to locate the nearest Astra dealer.
While the websites share many similarities, they also have distinct features. The Astra Motor retail site includes membership and credit simulation options, providing buyers with valuable information about the installment process before making a purchase. To further benefit the company, both websites are optimized for SEO, increasing visibility in search engines and driving more traffic to the sites.
Tonjoo's expertise in website development enabled Astra Motor to enhance their online presence, streamline customer experiences, and support their business growth.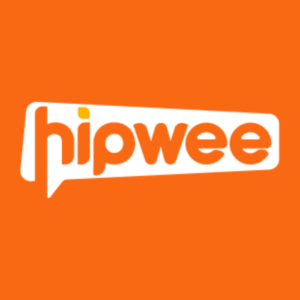 Hipwee is a popular online media platform catering to urban youth, providing viral content that resonates with their daily lives. With a highly engaged audience, Hipwee garners 30-50 million pageviews monthly and boasts impressive average reading times.
Tonjoo, as Hipwee's IT support provider, has played a crucial role in the platform's success. Their expertise covers various technical aspects, from website development to mobile application development, by providing outsourced employees.
One notable contribution from Tonjoo is the implementation of the User Generated Content feature, enabling non-expert users to submit unique and engaging articles to Hipwee easily. This feature has been particularly popular for list-style articles with numerous images.
Tonjoo's collaboration with Hipwee highlights their ability to manage high-traffic online media platforms without compromising content accessibility. Moreover, their experience in building user-friendly publishing platforms demonstrates their capability in not only supporting established companies but also fostering their growth.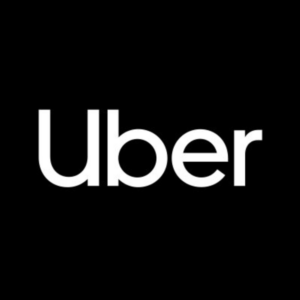 Uber Driver Loyalty Program
Uber, a leading company in online transportation, recognizes the importance of appreciating and retaining its driver partners, who serve as the pillars of the business. To achieve this, Uber introduced the Uber Driver Loyalty program, enlisting Tonjoo's expertise to bring the project to life.
The program allows driver partners to earn points from customer orders, which can be redeemed for coupons at selected Uber vendors, such as gas stations, travel agencies, online stores, and marketplaces. Implementing the program required a deep understanding of Uber's business methods and a unique algorithm to accommodate the point system and voucher redemption process.
Tonjoo also provided ongoing maintenance for Uber's web application server to ensure smooth operation and data security. This prevented potential bugs, system downtime, and data loss, ultimately leading to better experiences for both driver partners and customers.
Tonjoo's experience and capabilities in handling complex projects have been proven through their successful collaboration with Uber on the Uber Driver Loyalty program. By helping to develop and maintain this initiative, Tonjoo has supported Uber in retaining driver partner loyalty, understanding their needs, and fostering business growth.
Those are just some of our works in the website and information system development. For other experiences, you can visit Tonjoo's Portfolio to explore various websites and information system projects that we have worked on.
With our extensive experience, we can stand alongside the other best website design company in Ahmedabad.
It is now time for your business in Ahmedabad to have a professional website. Contact us at Tonjoo, a website design company in Ahmedabad to begin your journey toward a unique website.
We are ready to assist you in designing and developing a website and information system that meets your business needs. Contact us and get competitive pricing and the best customer service from our team.
Do not hesitate to contact us now to get a customized website solution for your business in Ahmedabad. We are ready to help you achieve your business goals and enhance your online presence. Thank you for choosing Tonjoo as your partner in building a website.
FAQ
How Much Does it cost to design a website in Ahmedabad?
Feel free to contact us using the provided form to receive our best price offer.
Are three months enough for website development?
As experienced professional web developers, we can say that here three months is more than enough. However, web development is a complex and ever-evolving field that requires constant adaptation and updates. Therefore, some complex projects may need further support and development.
What Can You Get if You Choose Tonjoo?
Choosing Tonjoo, a website design company in Ahmedabad can provide you with a range of services, including surveys, requirement analysis, design, implementation, testing, change, es, and maintenance.
How to Reach Out t Us for A Website Project?
To initiate a website project with Tonjoo, kindly provide us with your personal information in the box below, including your full name, email address, phone number, estimated budget, and any specific requirements you would like us to consider.
Once we receive your request, our Tonjoo team will promptly contact you to discuss the details and further steps for the project.
PT Tonjoo Gagas Teknologi
India HQ #501, 5th Floor, Shapath-I, SG Highway, Bodakdev, Ahmedabad, Gujarat, India 380 054
Contact Us
✉ contact@tonjoo.com