A reliable Laravel development company in Ahmedabad India is in high demand with the rise of web-based businesses. Laravel has emerged as a popular choice among businesses for developing robust and scalable web applications. As a result, there are many Laravel development companies in Ahmedabad, but not all of them are created equal.
Choosing the right Laravel development company can be a daunting task, especially if you're not familiar with the technicalities involved. But we will show you why Tonjoo is an excellent Laravel development company in Ahmedabad India.
We'll also highlight some of the benefits of working with a Laravel development company and how it can help your business grow. So, let's get started!
What is Laravel?
For you who don't know, Laravel is an open-source PHP web application framework that was first introduced in 2011. It's a highly popular framework used for developing web applications because of its simplicity, scalability, and flexibility.
Laravel provides a clean and elegant syntax that helps developers to build applications more efficiently. It includes features such as authentication, routing, sessions, caching, and more, making it easy for developers to build web applications quickly.
Additionally, Laravel supports the Model-View-Controller (MVC) architecture, which separates the presentation logic, business logic, and data access logic of an application, making it easy to maintain and scale.
Many Laravel development companies in Ahmedabad India use this framework to build complex web applications and deliver exceptional results to their clients.
Why Laravel is The Best Framework for Your Business?
Using Laravel as a framework for web application development comes with several benefits. These advantages make it a preferred choice for developers including us, Tonjoo.
Some of the key benefits of using Laravel include:
Laravel is a PHP-based framework that offers a high level of flexibility to developers. It's designed to be modular, which means that developers can choose the components they need and discard the ones they don't. This makes it easy to customize and scale your application as your business grows.
Security is a top concern for any business that operates online. Laravel is designed with security in mind, with features like password hashing and encryption, protection against cross-site scripting (XSS) and SQL injection attacks, and two-factor authentication.
These features help to ensure that your application is secure and your data is protected, making it one of the most secure PHP frameworks available.
As your business grows, your website or application needs to be able to handle increased traffic and data. Laravel offers scalability features that make it easy to scale up or down as needed.
For example, it includes a task scheduler that allows you to automate tasks and run them in the background, freeing up resources and improving performance.
Laravel's modular structure and use of the MVC architecture make it easy to scale a web application as it grows, allowing businesses to add new features and functionality without having to rebuild the entire application from scratch.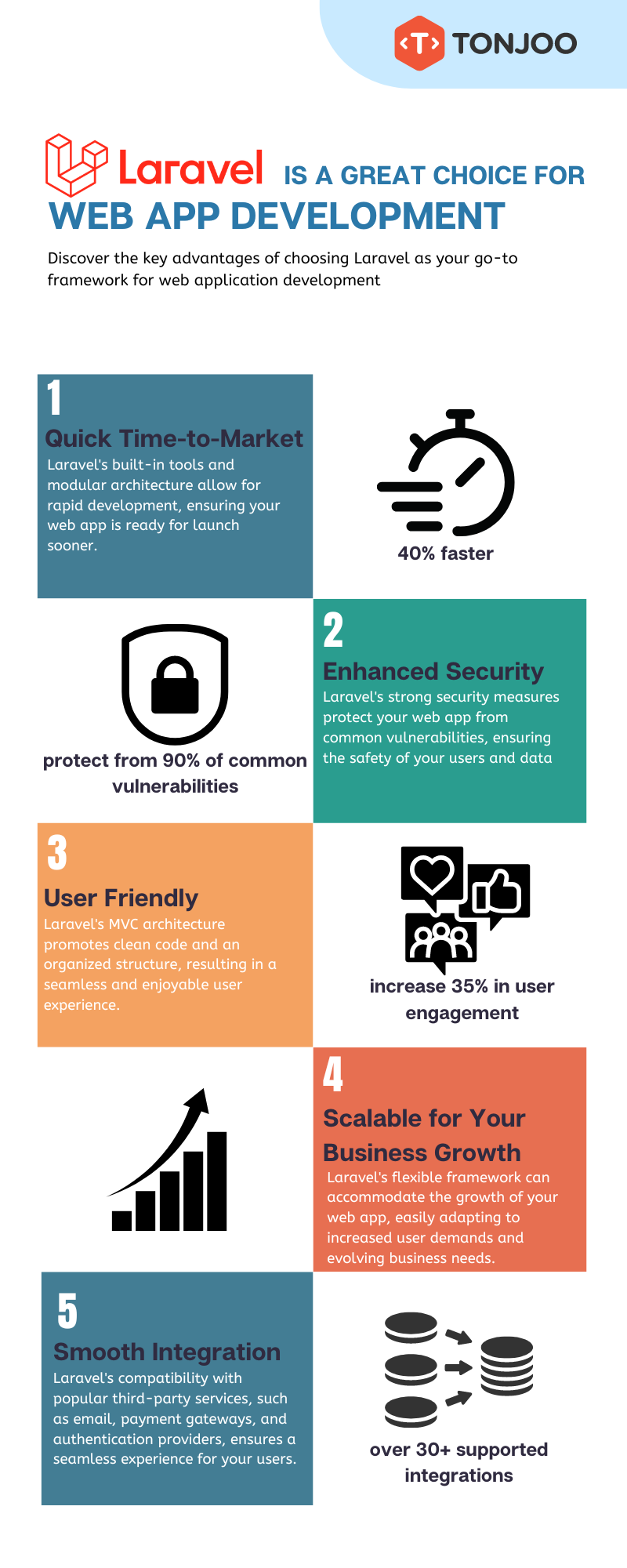 Overall, using Laravel as a framework for web application development can help businesses in many things, like reducing development time, improving security, and creating scalable and reliable applications that meet the needs of their users.
Tonjoo as a Laravel development company in Ahmedabad leverages these benefits to deliver exceptional results to its clients, making it a popular choice for businesses looking to build web applications.
Tonjoo, a Laravel Development Company in Ahmedabad
Looking for a Laravel Development Company in Ahmedabad? Tonjoo is available to provide service on Laravel-based Website development.
Initially focused on WordPress, our company is also expanding our range of services into Laravel. We helped businesses and corporates to make their own booking management, dealer inquiry websites, and online course website by using the Laravel framework.
We also developed our own Laravel Framework, Aksara. This content management system is easier to use and navigate, thanks to the simplified user experience and optimized interface that we researched.
With its strong base module, Aksara is also very suitable for projects with tight timelines. This base module is also claimed to reduce the possibility of bugs through a number of tests conducted by Tonjoo's internal team.
Interested in creating a company website that has Laravel's benefits but is easy to use? Or trying the Laravel framework that has minimized bugs? Contact us for the best offer.
Tonjoo Offer These Laravel Development Services
As a Laravel development company in Ahmedabad, Tonjoo aims at helping businesses to build high-quality web applications using the Laravel framework. Our Laravel development service may include:
Custom Web Application Development
We can build custom web applications tailored to meet the specific needs of a business, using Laravel's built-in features and elegant syntax to deliver high-quality, scalable applications.
Our team will help you integrate third-party services and APIs into a web application, allowing businesses to add new features and functionality to their applications quickly and easily.
Web Application Maintenance
Our expert can provide ongoing maintenance and support for web applications, ensuring that they remain up-to-date, secure, and functional over time.
Tonjoo as a Laravel development company can build e-commerce applications using the Laravel framework, leveraging its built-in security features and modular structure to create secure, scalable, and reliable online stores.
We can also assist businesses in migrating their existing applications to the Laravel framework, allowing them to take advantage of its many benefits while maintaining the functionality and features of their existing applications.
Overall, Laravel development services offer businesses a range of options for building high-quality web applications using the Laravel framework.
Tonjoo, a Laravel development company in Ahmedabad delivers exceptional results to their clients. We are an excellent choice for businesses looking to build custom web applications or migrate their existing applications to a more modern framework.

Our Valued Clients who Trust Tonjoo Laravel Service
Many businesses in Ahmedabad, a city with high economic activities, need an advanced and streamlined management system. In this case, Laravel is the optimal framework to build applications and web apps that will help a business excel and run efficiently.
With Tonjoo, you're working with a Laravel development company in Ahmedabad that has a proven track record of success. Take a look at some of the impressive projects we've worked on, and you'll see why we're the right choice for your next web development project. Here are just a few examples of our recent work.
A leading company in Indonesia, Toyota Astra Finance (TAF) agrees that the advance of information systems and technology will help its management activities. Hence, Toyota Astra Finance partnered with Tonjoo to build a web-based application for its booking management.
TAF Booking Management is a web-based application dedicated to a booking management information system at Toyota Astra Finance company. All kinds of activities from organizing the use of the room, checking the availability of the room, as well as booking the room for special occasions or regular events can be completed with this app.
Tonjoo also developed an application for tablets on the front desk that provides users with information about the room's availability and allows them to confirm their bookings.
TAF Booking Management demonstrates Tonjoo's expertise in web-based application development, not just website design, and helps corporations streamline their management activities.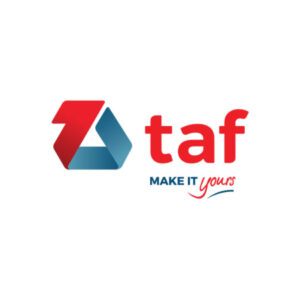 Besides handling Toyota, Astra also has their motorcycle division. To handle many of their corporate customers, Astra entrusted Tonjoo to build a system of information management that handles the customer.
Besides being a motorcycle dealer website that shows motorcycle products in an interactive way, this website also serves for corporate inquiry. Before a company or somebody is buying a motorcycle in bulk, they need to submit registration first.
Only after that, the customer can continue the process into inquiry, quotation, and order. With system information that is based on Laravel, Astra can handle their numerous B2B relation with ease.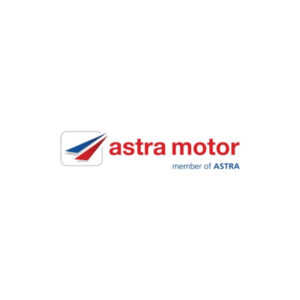 Aqua in short or Aqua Golden Mississippi, a popular mineral water brand in Indonesia, established a partnership with Tonjoo to create a website that provides more benefits than traditional advertising media.
Tonjoo developed a website with an interactive interface that highlights Aqua's brand and character. The website also allows Aqua to easily update the latest information about its corporate and humanitarian activities and expand its target market globally.
Tonjoo used Aksara, a modified Laravel framework, to simplify the user experience and minimize bugs. Aqua's website is an excellent example of the benefits that a well-designed website can bring to a company.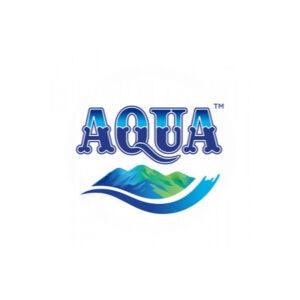 Future Skills is an Indonesian startup that focuses on youth development. Future Skills mission is to equip Indonesian talent with the various skills they will need in the future.
Given how fast and severely the world is changing, skilling and upskilling must be done right now. Future Skills are necessary because the younger generation must adapt to new relevant knowledge and skills.
To fulfill that goal, Future Skills works with Tonjoo to build a web app that provides online courses. The courses listed on this website vary widely in the category.
As there are many courses and video that is quite big in data size and membership system, Laravel is deployed so that the website can run smoothly.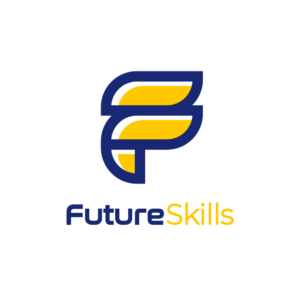 Those are some of our previous works with Laravel. You can explore a wider range of projects we've worked on by visiting Tonjoo's Portfolio.
We possess extensive experience in the field and can compete with other top Laravel development companies in Ahmedabad.
If you want a professional Laravel website for your business in Ahmedabad, Tonjoo is the right choice. Contact us to initiate the process of creating a unique website that fits your business requirements. We offer competitive pricing and exceptional customer service.
Don't hesitate to reach out to us for a tailored website solution that will help you attain your business objectives and enhance your online presence. Thank you for choosing Tonjoo as your website design partner.
FAQ
Which company is best for Laravel web development in India?
Tonjoo can stand toe-to-toe with the top Laravel development company in India. You can come for us for your end-to-end Laravel website/application solution.
How much does it cost to hire a Laravel developer?
It depends on the complexity of the project and the skill of the developer. But if you work with us, we can give you a fixed price for a project within a given time. Contact us by sending an inquiry through the provided box or send us mail from the email address below.
What Can You Get if You Choose Tonjoo?
Choosing Tonjoo, a website design company in Ahmedabad can provide you with a range of services, including surveys, requirement analysis, design, implementation, testing, change, es, and maintenance.
How to Reach Out to Us for A Website Project?
To initiate a website project with Tonjoo, kindly provide us with your personal information in the box below, including your full name, email address, phone number, estimated budget, and any specific requirements you would like us to consider.
Once we receive your request, our Tonjoo team will promptly contact you to discuss the details and further steps for the project.
PT Tonjoo Gagas Teknologi
India HQ #501, 5th Floor, Shapath-I, SG Highway, Bodakdev, Ahmedabad, Gujarat, India 380 054
Contact Us
✉ contact@tonjoo.com