We can add social media buttons to Word Press with a plugin. There are various types of plugins that we can use for different purposes. When we locate the best, we often include wearing a plugin. It just does not want to call for another look. There are numerous plugins that provide a comprehensive feature set, are simple to use, and can meet the needs of a broader audience.
10 Social Media Sharing Best Word Press Plugin
1. Easy Social Share Button for Word Press
Easy Social Share Button for Word Press is a social sharing plugin that offers ideal adaptability and allows you to share to 45 social media sites. It has 52 template social media sites of various designs and exhibits, which can be its own customization. According to estimates, the plugin Easy Social Share Button is already used by over 60000 websites. If you want to try it, you can download it here.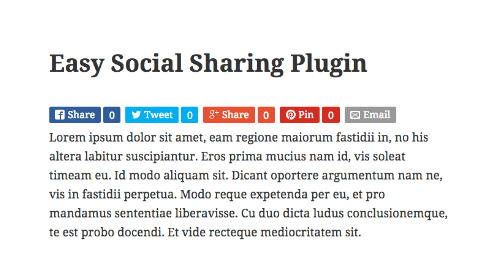 Features of Easy Social Sharing Plugin
52+ Templates

25+ Animations

Different Button Styles and Widths

Template Customizer

Multiple counter styles

Social proof share counters
2. WP Social Sharing
WP Social Sharing adds very attractively responsive social share buttons on Facebook, Twitter, LinkedIn, Xing, and Google+ to WordPress posts, pages, media, or any custom post type. WP Social Sharing is a free, lightweight plugin that lets you append custom CSS and JavaScript. It's not just a simple and easy-to-use plugin but also boasts 100% responsive social sharing buttons.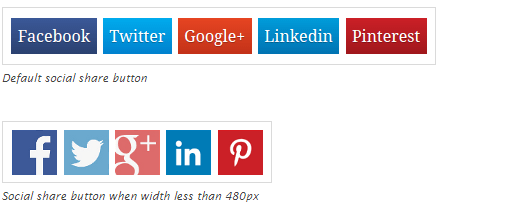 Features of WP Social Sharing:
100% responsive

Add text before the share buttons.

Auto display to post, page, media, and custom post type

Social sharing support for Facebook, Google+, LinkedIn, Twitter, Xing, and Pinterest

Custom social button text

Reorder social icon order easily

Provide short code, can integrate with any theme easily.

No Image button was created using CSS3. This plugin used one image to display social icons for a device width of less than 480px.

3. Custom Share Buttons with Floating Sidebar
Custom Share Buttons with Floating Sidebar plugin can show the button to share social media wherever, like in the post, on the pages of your website, with the display options in the top content, below content, a content of the right and left with the look of floating.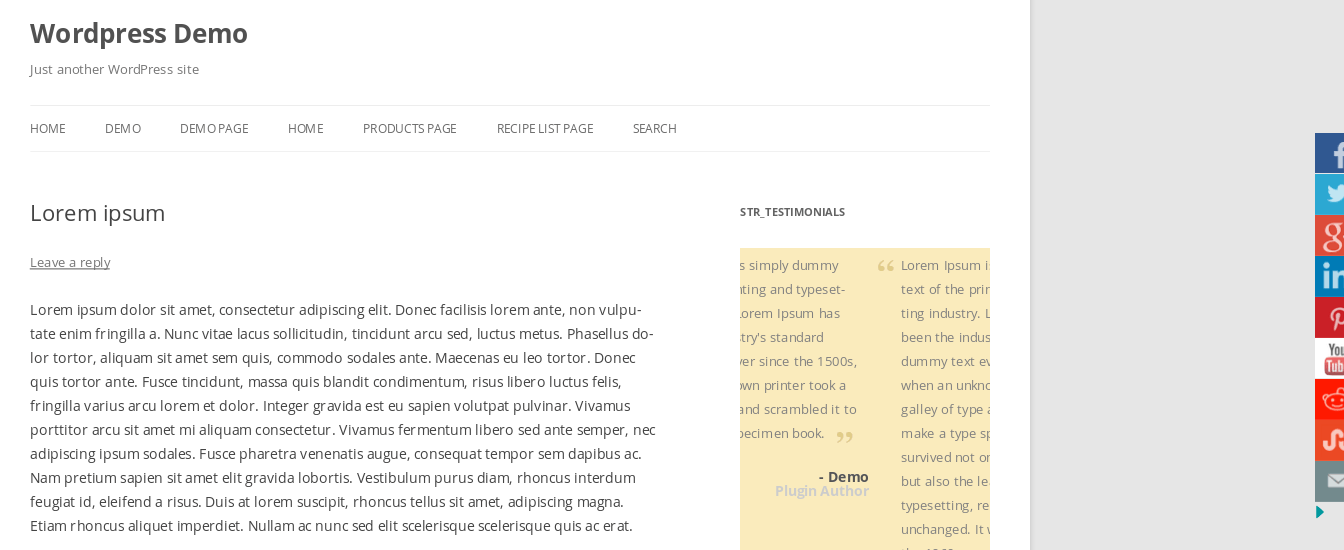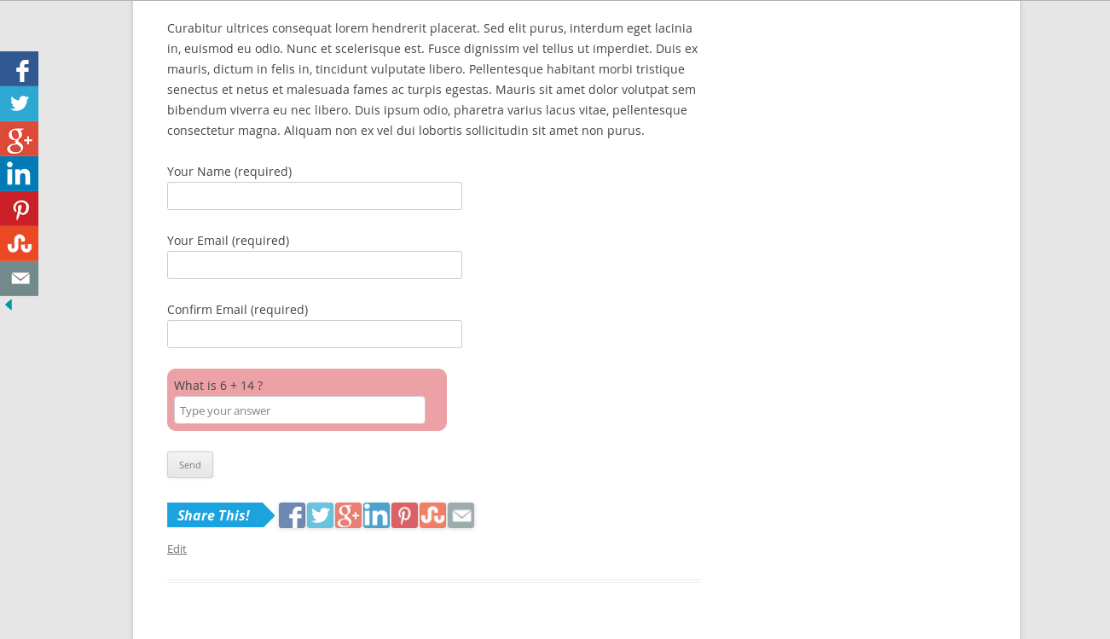 Features of Custom Share Buttons with Floating Sidebar:
Options for setting the position of social buttons (Left/Right)

Options for adding to a background color of buttons

Option for auto close sidebar buttons on page load

Option for defining share buttons position (Above content/Below content)

Show/Hide options for any buttons

Options for setting the position of the Floating Sidebar (Left/Right/Bottom)

Option for defining the interest share image

Option for an edit to message ("Show Buttons," "Hide Buttons,"…etc.)

Option for hiding the "Share This!!" button on the page or post

Options for managing the style of the plugin

Options for adding to the custom image of any button

Share buttons for every post or page

Floating Sidebar

Option for a disabling sidebar for mobile
4. Social Warfare
Social Warfare helps you customize how your content is shared and get more out of every single share on your website. You can also select where you want the buttons to show up, such as above the post content, below the post content, both above and below the post content, and none or manual placement.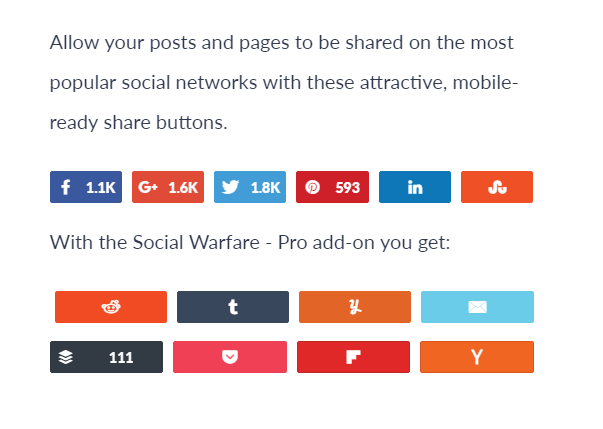 Features of Custom Share Buttons with Floating Sidebar:
Attractive
Lightning Fast
Customizable
Pinterest Images
Custom Tweets
Sharable quotes
Twitter Card
Social Proof
Responsive
Content Protection
5. Mash share
Mash share is the best possible social sharing optimization of your website. This plugin has social media share button very complete, and then you need an easy-to-setup eye-catching "Share it" button that will make visitors want to fan out your excellent content.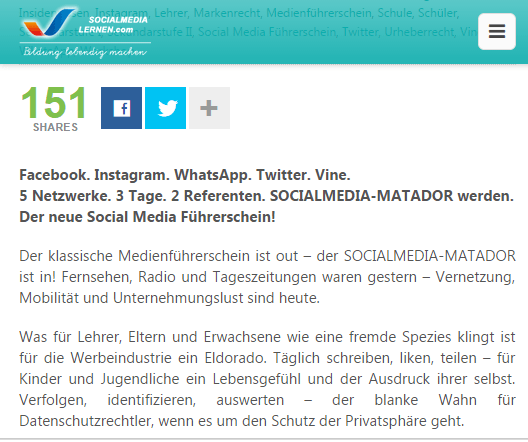 Features of Mash Share Plugin:
Show the total social media share count at a glance

Developer friendly with several filters and actions

Highly customizable

Object and transient caches to provide incredibly fast execution speed of social media icons
6. Sumo Me Share
The Sumo Me Share plugin will make it comfortable for your readers to join your email list, share your articles on Facebook, Twitter, Pinterest, etc., and optimize with analytics.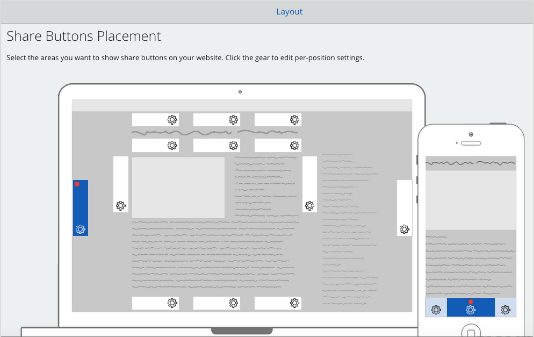 Features of Sumo Me Share:
100% mobile optimized.

Total control over which growth features enable

Free and Easy integration with any Word Press theme

Custom email subscription popover timing

Simply delete any tweet highlights you don't want

Full HTML control of popover content

Customize templates to make your email popup look amazing

Asynchronous loading that won't affect page load speed
7. Simple Share Buttons Adder Plugin
Simple Share Buttons allow your visitors to share your content with ease, and you, as a provider, can extend the service worry-free. With Simple Share Buttons, you can pick an image set that goes best with your designs, and if that's not good enough, you can use your own!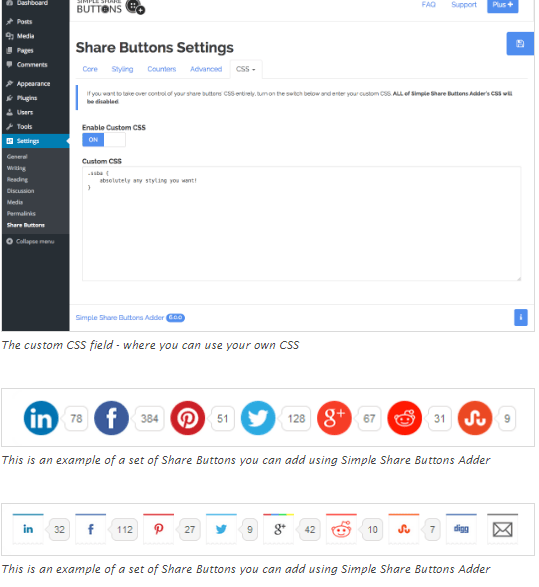 Features of Simple Share Button:
Responsive
Customize
URL Shortened
Share Tags
Click Tracking
Short Codes
8. Monarch
Monarch lets you select from over 30 social profiles and networks. Just supply your profile URLs, and Monarch will display the network icons and even dynamically pull your existing follow counts if desired.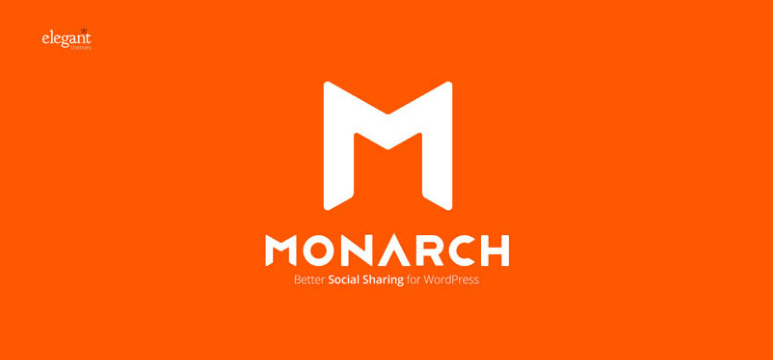 Features of Monarch Social Sharing:
Build & Display Your Social Following

Clean Customize design

Elegantly Responsive

Lightning Fast
9. Shareaholic for Word Press
Increase page views, engagement, and time on site with the Shareaholic plugin. Make it 1-click easy for your visitors to share your content with their friends with Shareaholic award-winning Share Buttons. This is the ultimate social media widget for your website.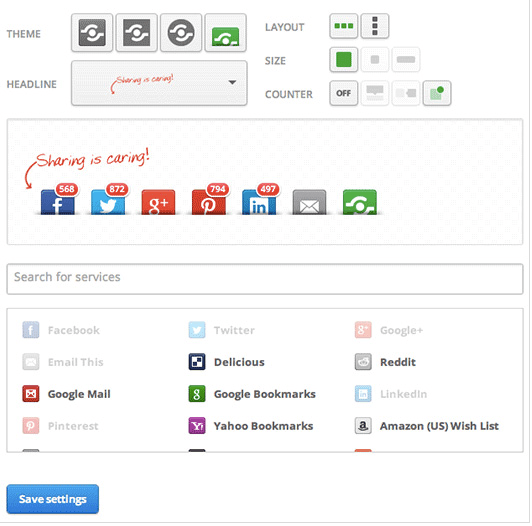 Features of Shareaholic plugin:
100% Customize

Mobile Optimized

Built for Scaled

Generate Revenue

Fast & Secure
10. Add To Any Share Buttons
All social buttons are working more benefits and save time to get attached. Add to Any Share Buttons is a plugin that helps people to share your posts and pages for services, such as Facebook, Twitter, Google, Pinterest, WhatsApp, LinkedIn, Tumblr, Reddit, and over 100 more sharing sites and social media.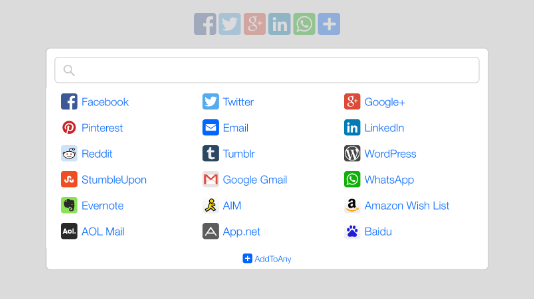 Features of Add to Any Share Buttons
Share Anywhere
Mobile and Responsive
Perfect Icon
Built for Good
Google Analytics Integrated
No Account Necessary
Share Counters
Floating Share Bars
Plugins That Delight
Highly Customizable
Updated on February 17, 2023 by Admin Tonjoo
Comments