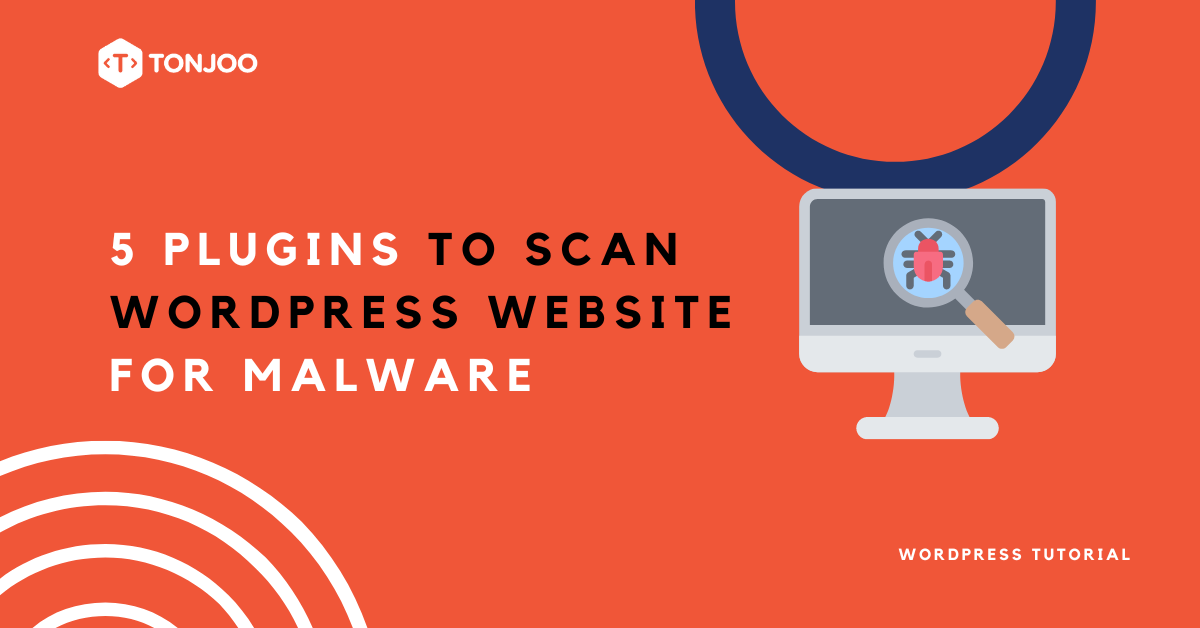 Understanding how to scan a WordPress website for malware is an essential part of maintaining a safe online presence. With the online world riddled with malicious elements like trojans, botnets, and harmful backdoors or web shells, no website or server is completely immune – not even your WordPress themes!
Regular scans, especially for themes from less-known sources, are absolutely crucial for your website's well-being. In this article, we'll professionally guide you through the process and review some helpful plugins to aid you in detecting any malicious code that might be lurking in your WordPress site.
1. Theme-Check
Are you using a nulled theme on your WordPress? Nulled themes are basically pirated versions of premium WordPress themes available for free. Sounds tempting, right? But hold on! They often carry nasty pieces of malicious code, which can lead to hacking, data loss, and a myriad of headaches.
Not only nulled theme, you may also be cautious when it's time to select and change WordPress Theme, as you don't know whether it contains a malware.

Looking for an easy way to give your theme a quick health check? Try the Theme Check plugin! It helps to scan malware in WordPress. This plugin ensures your theme is on par with the latest review standards – just like the automated testing tools used by WordPress.org for theme submissions.
With a user-friendly admin menu, you can run tests and see all the results in one go. It's not only great for theme developers but also for anyone who wants to keep their theme updated with the latest WordPress standards and practices. An excellent tool to ensure your theme is in its best shape!
2. WordFence
Who knows if your theme has malicious code? With this plugin, you can run a scan to make sure that your theme is clean of malware.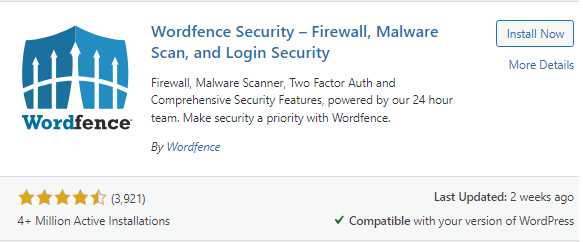 Wordfence provides a comprehensive malware scanner that probes core files, themes, and plugins for any potential threats, including malware, harmful URLs, backdoors, and more. It ensures the integrity of websites by comparing files against the WordPress.org repository and providing a simple repair system for altered files.
With the premium plan, Wordfence offers real-time updates, checks for known vulnerabilities, ensures content safety, and monitors whether a site has been blacklisted for malicious activity.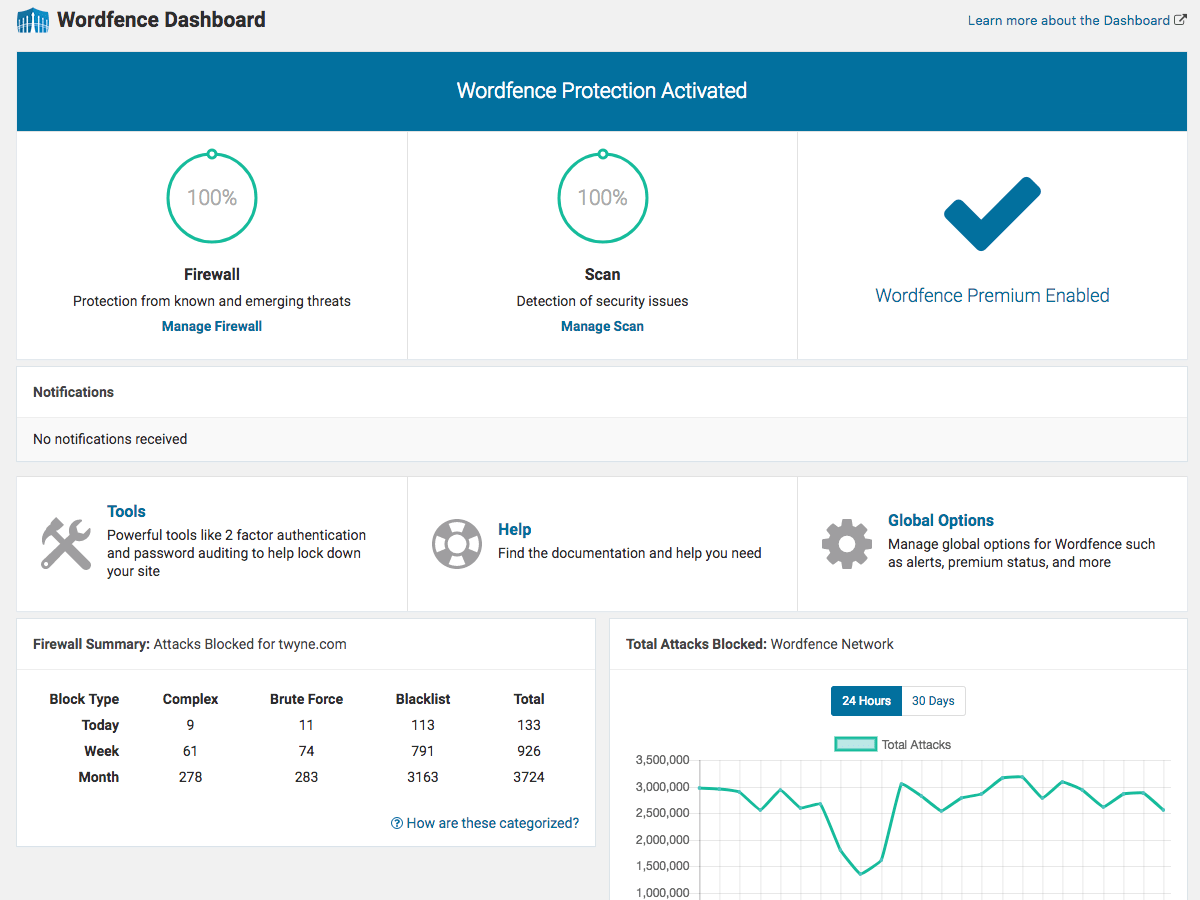 Besides scanners, WordFence also covers WordPress Firewall and Login Security. They keep all firewall rules, malware signatures, and malicious IP addresses up to date to keep your website safe. This plugin is a good way of how to scan website for malware.
3. Sucuri
Sucuri Inc., a world-renowned expert in website security focusing on WordPress, offers the free Sucuri Security WordPress plugin to enhance your website's security measures.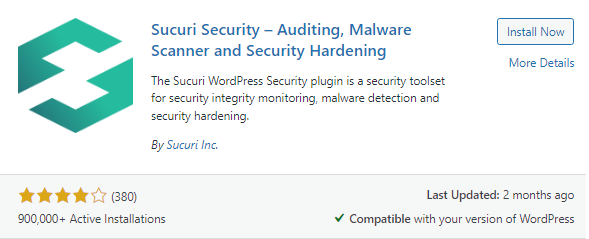 Now under GoDaddy's management, this plugin provides s of features designed to boost your website's security. Not only malware scan, Sucuri also covers a set of features designed to improve the security posture of your website.
Security Activity Auditing
File Integrity Monitoring
Remote Malware Scanning
Blocklist Monitoring
Effective Security Hardening
Post-Hack Security Actions
Security Notifications
Website Firewall (premium)
This highly recommended plugin offers robust security and monitoring for your WordPress website. Available in both a free version and a Pro Firewall version (at around $199/year per site).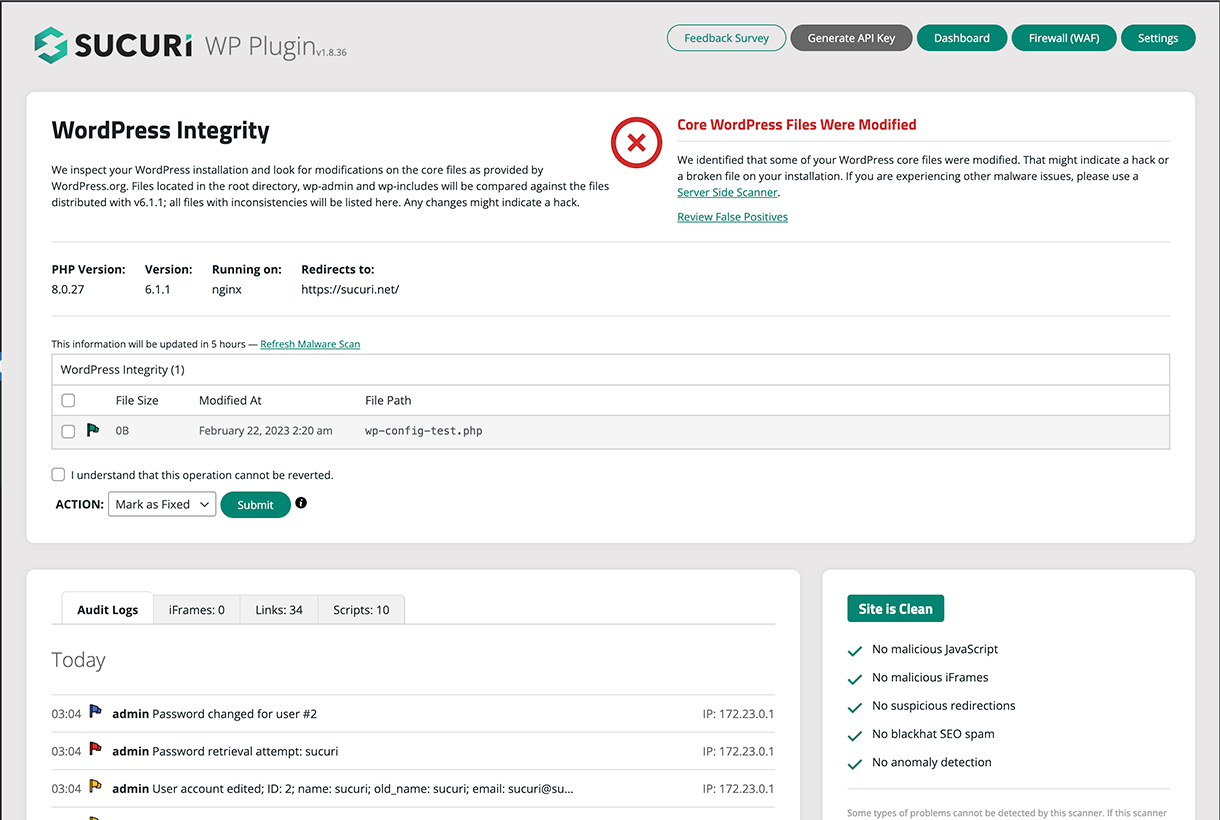 However, Sucuri users should be careful when configuring the plugin's settings. It's easy to accidentally disrupt your website or lock yourself out by improperly using the plugin settings. It's best to start with a minimum configuration, gradually enabling additional security settings as you become more familiar with the plugin and how it affects your site.
4. All in One WP Security (AIOS)
All-in-One Security (AIOS) is a highly-rated WordPress security plugin developed by the reputable team at UpdraftPlus. Loved by customers for its ease of use and comprehensive feature set offered at no cost, AIOS offers a suite of security tools designed to safeguard your WordPress website.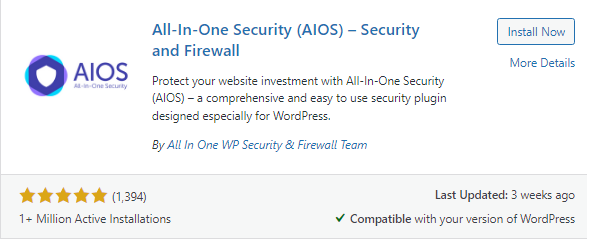 It's the only WordPress Security Plugin with a 5-star user rating across more than one million installations. The AIOS security team actively maintains a list of known exploits, constantly developing protections against them and releasing these as new firewall rules to both free and paying customers.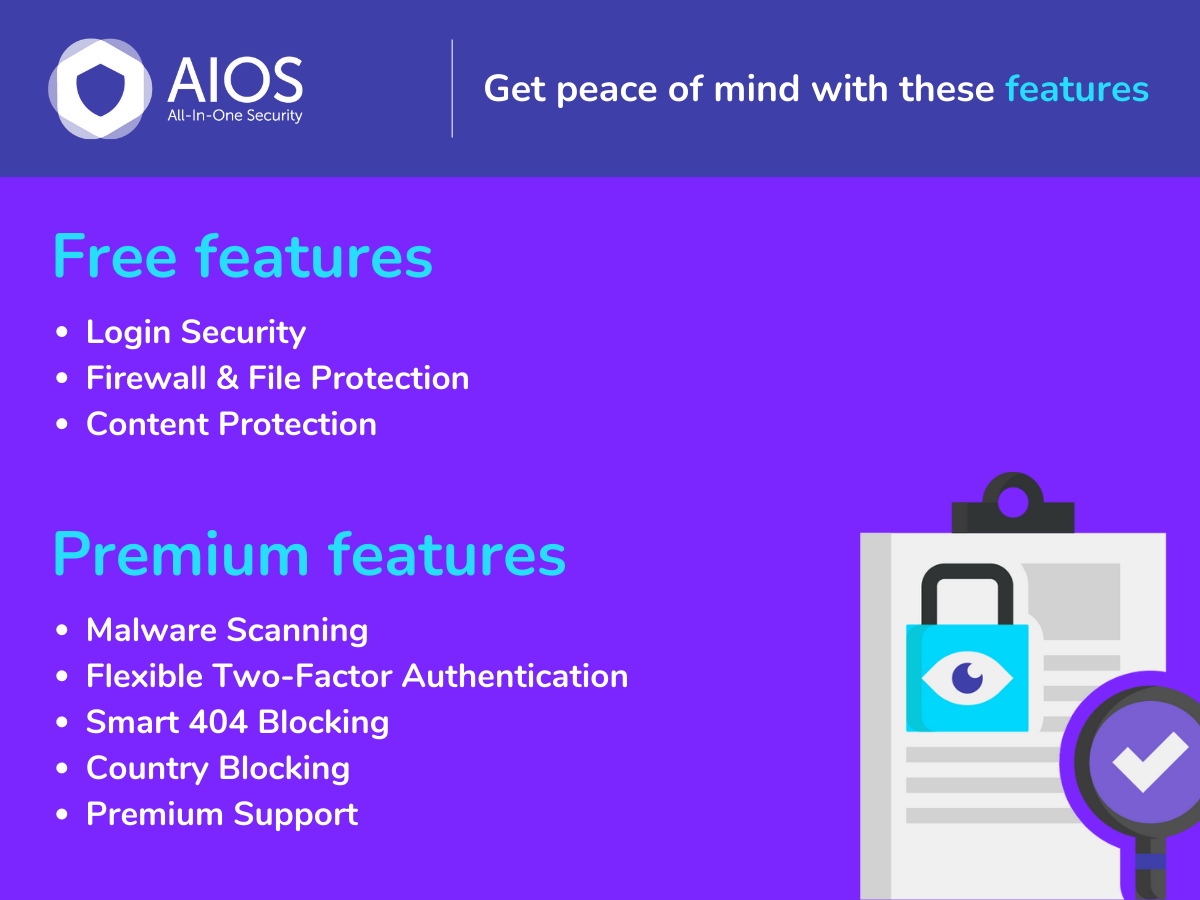 However, the malware scanning capability is available for premium users only. So, if you are looking for how to remove malware from wordpress website free, look up for other plugins.
5. Jet Pack Security
Jetpack, a comprehensive toolkit by WordPress experts, is designed to enhance security, speed up performance, and boost traffic on your WordPress site.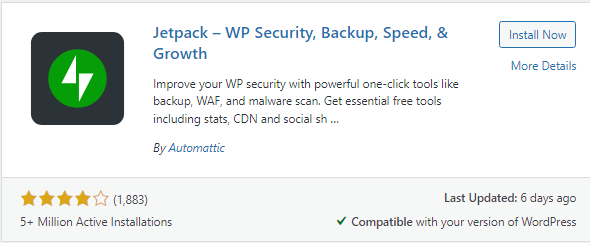 It provides robust, easy-to-use site security 24/7, including automatic real-time backups, seamless restores, thorough malware scans, and reliable spam protection.
The automated malware scans not only protect your site from code threats but also allow you to restore your site from malware with a single click. Plus, essential features such as brute force protection, downtime/uptime monitoring, and automatic plugin updates keep your site secure and running smoothly.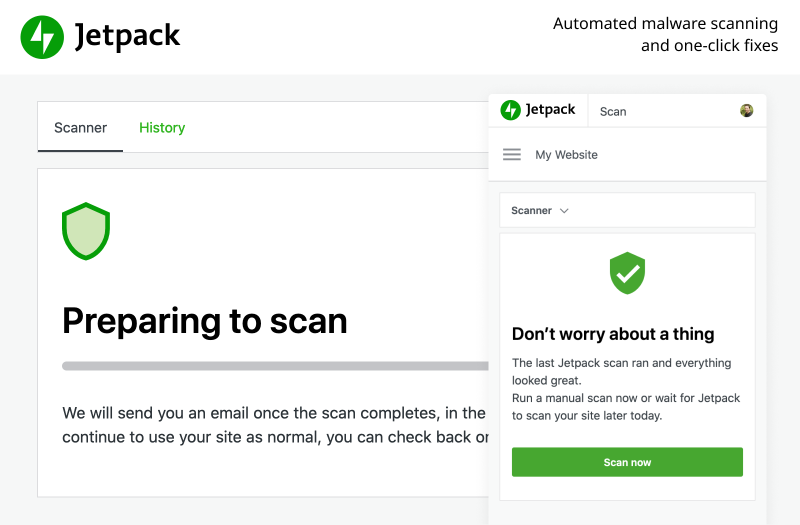 Jetpack's security features, including VaultPress Backup, Scan, and Akismet Anti-spam, can be purchased individually or as part of a bundle, giving you the flexibility to choose the protection level that suits your needs.
End Note
In conclusion, keeping your WordPress website secure from malware is crucial for its performance and your peace of mind. Now you know how to scan wordpress website for malware using plugins.
We've explored five reliable plugins: Wordfence, Sucuri Security, All-in-One Security, Jetpack, and Theme Check that can help you scan your WordPress website for malware, specifically in your theme.
While every plugin provides a feature to scan wordpress site for malware, they each bring distinct ability to the table, ranging from login security measures to real-time malware detection and automated updates. Your choice depends on your specific needs and budget.
Updated on June 12, 2023 by Hanif Mufid
Comments