Are you confused to select WordPress Theme? or don't know how to change WordPress Theme?
Selecting the perfect WordPress theme can often be a perplexing task for beginners. The plethora of free WordPress starter themes and paid options available only adds to the complexity. Each theme boasts unique strengths and potential drawbacks, making the choice even more difficult.
So, how do you pinpoint the theme that best suits your needs? Let's dive into some key factors to consider in our quest for the ideal WordPress theme.
Tips on How to Select a WordPress Theme
Follow these three tips to choose the right theme for any website. These are the general thumb rule that you may apply when choosing a WordPress Theme.
1. Must Be Responsive
A responsive theme is one that effortlessly adapts the layout of your website to fit various screen sizes. This trait is critical as it can significantly enhance user experience and boost website traffic, drawing in more visitors.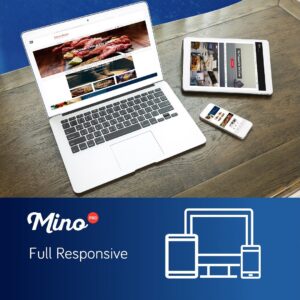 Top-tier, creative WordPress themes are ideally suited to this purpose, as they deliver a mobile-friendly interface, earning your website a favorable position in mobile searches. While many WordPress themes come with built-in responsiveness, there may be reasons for you to explore newer, even more adaptable themes.
2. Choosing the Simple WordPress Theme
Choosing simple website templates is often a wise choice. Modern websites, including giants like Google, emphasize simplicity, using easy-on-the-eye colors and clean layouts.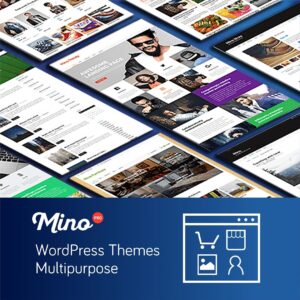 While the market is filled with WordPress themes featuring a range of colors, intricate layouts, and vibrant animations, you might find that less is more. Select a theme with a layout and design that aligns with your website's goals to help you accomplish what you aim for with your website.
3. Compatibility with Browser
Your website visitors may use a variety of browsers, and a theme might look perfect on one but appear disorganized on another. This is why browser compatibility is so crucial.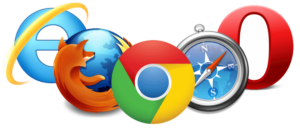 Your chosen WordPress theme needs to be compatible across multiple browsers. Most WordPress theme developers claim to have tested their themes using compatibility testing tools. Nonetheless, it's always a good idea to run some basic tests yourself to verify.
Opting for a WordPress theme specifically designed for web development companies can often be a smart choice.
4. Check for Support and Updates
When choosing a theme, it's essential to consider the developer's reputation and the level of support they provide. Well-supported themes often come with regular updates to address security issues, bug fixes, and feature improvements.
Check the theme's reviews, the frequency of updates, and whether the developer is known for responding to queries or problems. If the theme is paid, check what support services are included with the purchase. Remember, a well-supported theme is a long-term investment in your site's functionality and security.
5. Consider the Theme's Speed
The loading speed of your website can significantly impact your visitors' experience and your SEO rankings. Some themes, particularly those with many features and complex layouts, can slow down your website.
When choosing a theme, look for those optimized for speed. You can use tools like Google PageSpeed Insights to test the theme's demo site to see how quickly it loads and whether it performs well on both desktop and mobile devices. A lightweight, fast theme will help provide a better user experience and improve your site's performance.
Beware of nulled themes because often times it contains malware that can slow down your website. Check your WordPress theme by using security plugins to make sure you have a clean, secure theme.
How to install WordPress Theme
Now that you know how to select WordPress theme, here's a step-by-step guide on how to install a WordPress theme:
Access Your WordPress Dashboard
Log into your WordPress account and navigate to your Dashboard.
Navigate to Appearance Section
On the left-hand side of your Dashboard, you will see a list of options. Find and click on 'Appearance' then select 'Themes' from the dropdown menu.

Add New Theme
At the top of the 'Themes' page, you will see a button that says 'Add New.' Click on it.

Choose Your Theme
On the 'Add Themes' page, you can search for a specific theme, browse popular themes, or upload a theme you've purchased or downloaded from a third-party site. If you're uploading a theme, it should be in a .zip format.
Install Your Theme
Once you've selected or uploaded your desired theme, you'll see an 'Install' button. Click on it. WordPress will then upload and install your theme.
Activate Your Theme
After the installation is complete, you'll see an 'Activate' button. Clicking this will make the new theme live on your website.
Customize Your Theme
Once the theme is activated, you can now customize it to fit your needs. Go to 'Appearance' and then 'Customize' to start personalizing your theme.
Remember to preview your website after the theme is installed and activated, to make sure everything looks and works as you intended.
You can choose themes available from WordPress, or working with a custom WordPress development service to build your desired one.
End Note
The journey to choosing and changing your WordPress theme is a vital process that holds the key to transforming your website's look, functionality, and overall user experience.
Remember, a theme should align with your brand, be responsive to various devices, support different browsers, and most importantly, maintain a high standard of security.
So ideally, you should select WordPress theme that not only looks good but is also responsive, fast, and supported by the developers.
Check out these 10 high priced WordPress themes, or you can also consult with us to make your dream theme come true.
As a seasoned WordPress Development Company, we have built various customer theme to meet specific requirements. So, if you're considering a theme change, don't hesitate to reach out and learn how Tonjoo could transform your website.
Updated on June 12, 2023 by Hanif Mufid
Comments