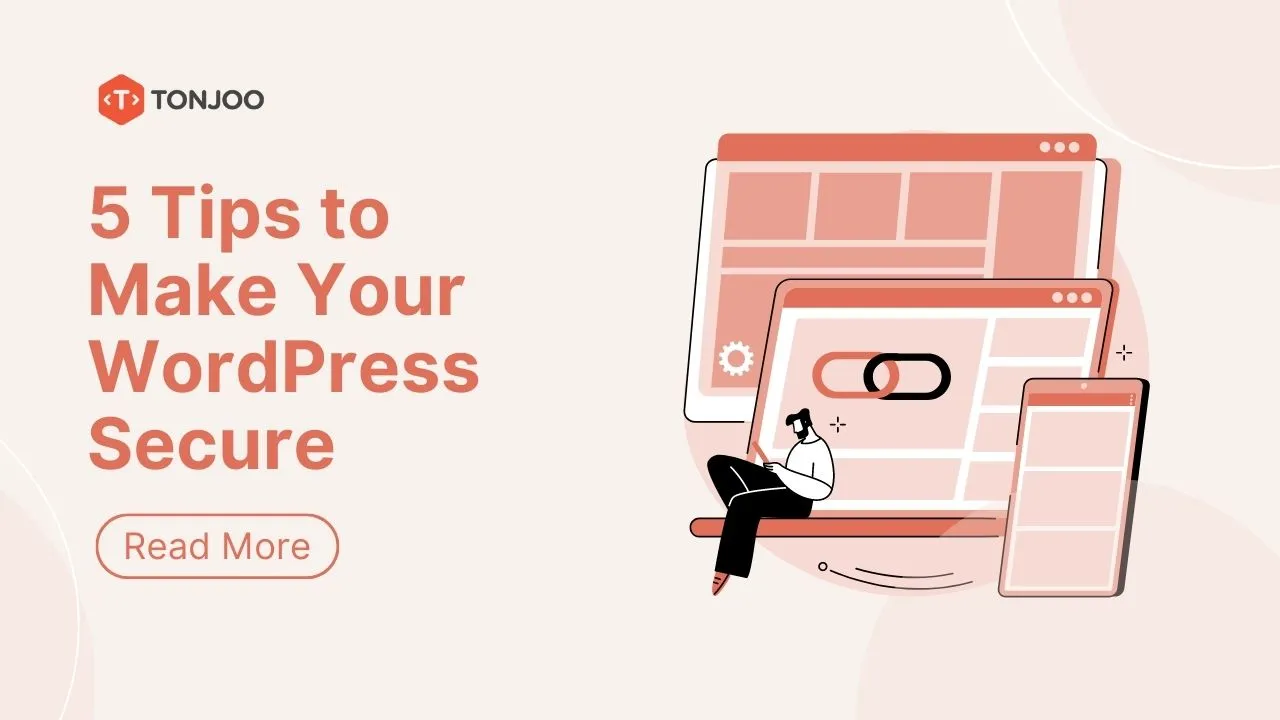 In this age, you have to make WordPress secure to repel potential threats and malicious activity. A robust website security system is crucial to prevent any potential loss or mishap.
When it comes to WordPress security, there are several key factors that require attention, including the selection of security plugins, the choice of themes, and other often overlooked aspects.
Now, let's discuss 5 tips to make your WordPress secure.
Delete the Used Username "Admin"
It is crucial to avoid using "admin" as your login ID for your WordPress website. Statistics show that a significant majority of people use "admin" as their login ID, creating a golden opportunity for hackers to exploit your website and gain unauthorized access.
consider following these important precautions:
Create a unique username
Display different usernames publicly
Delete the admin username
Create a username with a new name to replace the "users". This is done so that other people cannot guess the username in use. Make a different username with your nickname displayed on a page of your site.
After you create a new username and then you log out and log in back using the username and password that was created earlier, and then go to the users and delete the admin username.
Do Backup Data Regularly
Regular data backups are essential for your website's security. The frequency of backups depends on your business needs and data retrieval requirements. Whether it's daily, weekly, or monthly, choose a backup schedule that suits your situation.
Backups help protect your website and data from malware and other harmful viruses. Additionally, keeping your WordPress version up to date provides safety and reduces maintenance costs. Disable login hints to minimize hacking opportunities.
Regularly backing up your data allows you to anticipate potential issues, such as website inaccessibility, login errors, and hacker attacks. In the event of such incidents, having recent backups will save you time when restoring the data to your website.
You can try free plugin backup data from wordpress.org such as Duplicator plugin. Installing this WordPress Plugin will make WordPress data backup much easier.
Keep WordPress Plugins and Themes up to Date
Each time a security issue pops up, a patch is on its way, meaning that keeping a website up and running securely is a continuous commitment. Having all your plugins and themes updated to their latest available version is an excellent way to make WordPress secure.
Starting from WordPress 3.7+, minor and security updates run automatically in your WordPress installation. However, to perform major updates to WordPress core files, plugins, and themes, you'll need to manually perform them via your console or FTP.
In an updated WordPress environment, there won't be any room for "unused" stuff such as disabled plugins and old themes. These things might bring in some security issues since you haven't been using them and possibly, forget to update.
Avoid Using Nulled Plugins and Themes
A nulled plugin refers to a modified version of a premium plugin that has been altered to offer limited premium features without proper licensing. However, it is important to note that nulled plugins and themes usually lack complete premium functionality and frequently contain backdoors and malware.
Avoid using pirated themes and prioritize premium themes and plugins, like these high-priced WordPress themes that we recommend. Pirated themes may contain malware inserted by hackers.
Clear Obsolete and Inactive Plugins and Theme
Sometimes, there are plugins & themes that you feel do not use again. If you collect plugins unused in your WordPress immediately delete them.
Accumulating unused plugins in your WordPress can negatively impact the overall performance and smooth operation of your website.
It's also crucial to avoid using plugins and themes that no longer receive updates from the developer. Outdated plugins can introduce bugs and vulnerabilities that remain unresolved over time.
In addition to these tips WordPress security was mentioned earlier, you can also install security plugins in WordPress, such as Lockdown WP Admin & Limit Attempts.
Lockdown WP Admin will hide admin login access by changing the URL address "yourdomain.com/wp-admin be yourdomain.com/Up-to-you".
Attempts Limit is useful to limit some experimental logs at one time, this plugin can avoid brute force attacks by a number of attempts to log on to your website.
WordPress security is a crucial task nowadays and after following some of the mentioned instructions you will be able to manage your website personally.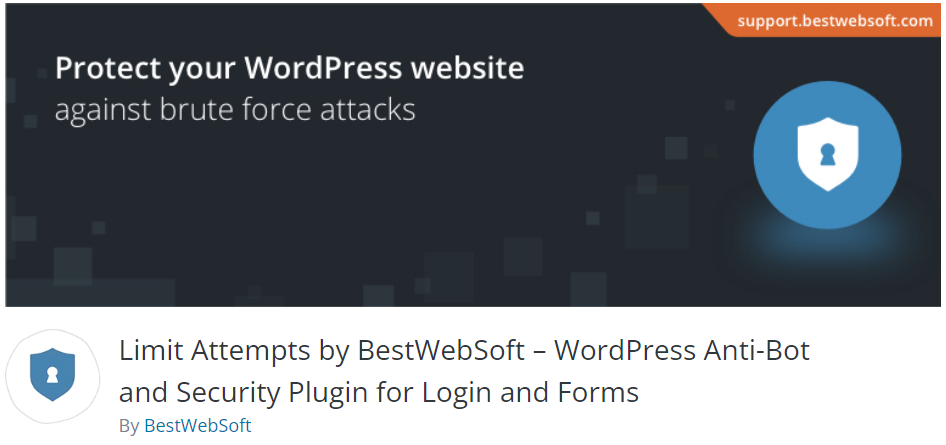 Why Do You Need to Secure a WordPress Website?
Securing a WordPress website is essential as WordPress is the most popular and widespread CMS platform.
As the most widely used content management system, WordPress becomes a prime target for hackers and malicious actors seeking vulnerabilities to exploit.
With a large user base and numerous plugins and themes available, WordPress can present potential security risks if not properly protected.
Proper protection will give these benefits to your website
Protection AgainstUnauthorized Access
Safeguarding User Data
Prevention of Malware
Website Integrity and Availability
Ensure Business Continuity
Prioritizing website security helps you establish a solid foundation for online success and protects both your business and your users' interests.
End Note
To make WordPress secure is of utmost importance in today's digital landscape. By implementing those five tips to make your wordpress secure, you can enhance your Website.
Don't forget these five tips to enhance better security to your WordPress website:
Delete the used username "Admin"
Do Backup Data Regularly
Keep WordPress Plugins and Themes up to Date
Avoid Using Nulled Plugins and Themes
Clear Obsolete and Inactive Plugins and Theme
Want to make your WordPress safer? See how to protect your WordPress from brute force attacks and how to detect malicious code in your wordpress themes.
Remember, a proactive approach to security is key to safeguarding your website and maintaining the trust of your visitors. Stay vigilant and make security a top priority for your WordPress-powered website.
Updated on May 23, 2023 by Hanif Mufid
Comments