WordPress Website development company in Bangalore is in high demand. WordPress has become one of the most popular content management systems in the world, powering millions of websites across various industries.
As a WordPress website development company, Tonjoo understands the importance of having a solid online presence and a website that looks great and functions seamlessly.
That's why we specialize in creating custom WordPress solutions that are tailored to meet the unique needs of each of our clients. Whether you're looking to build a brand-new website, redesign an existing one, or improve its performance, our expert developers can assist you.
Why WordPress Is The Best Platform for Your Business?
There are reasons why WordPress is the most used and preferred CMS platform for a website. As a Content Management System (CMS), WordPress offers numerous benefits for businesses of all sizes and industries.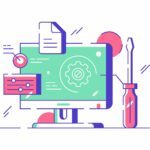 First and foremost, WordPress is a highly customizable content management system that can be personalized to meet the unique needs of any business. This means you can create a website that reflects your brand and showcase your products and services.
With us, your website can engage your target audience effectively and memorably. In addition, you can request a customized feature on your website.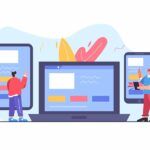 Another benefit of WordPress is its user-friendly interface, including on Mobile Phones. It's easy for business owners and marketers to update and manage their website content without extensive technical skills or knowledge.
This allows you to make changes to your website quickly and easily without relying on a developer for every minor update.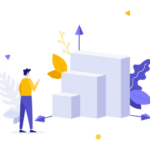 WordPress is also highly scalable, meaning it can grow and evolve with your business over time. Whether you need to add a new page, features, or functionality to your website, WordPress makes it easy to do so without starting from scratch.
Search Engine Optimization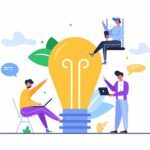 In Addition, WordPress is built with search engine optimization (SEO) in mind, which means that it is designed to be easily crawled and indexed by search engines like Google. This can help improve your website visibility and ranking in search engine results, ultimately driving more traffic.
Overall, WordPress is a powerful and versatile CMS offering various benefits for businesses looking to establish a solid online presence. With its customizable design, user-friendly interface, scalability, and SEO-friendly features, it is an ideal platform for businesses of all types and sizes.
Tonjoo, A WordPress website development company in Bangalore, will help you make your desired website come true.
We Offer These WordPress Development Services
To scale up your Business in Bangalore, the fastest-growing metro contributing to over one-third of India's IT exports, You need a website that strengthens your online presence.
As a highly experienced and reputable WordPress website development company in Bangalore, we proudly offer a wide range of WordPress development services.
WordPress Theme Development
At Tonjoo, we offer custom WordPress theme development services that allow you to create a website design that perfectly matches your brand's visual identity.
Our skilled developers can build themes from scratch or modify existing ones to meet your needs. We will ensure your website looks and functions exactly how you want it to.
WordPress Plugin Development
We provide expert WordPress plugin development services that allow you to add new features and functionality to your website. Our experienced team of developers can create custom plugins from scratch or modify existing ones to meet your specific requirements.
We can build you contact forms, social media integration, e-commerce capabilities, and even system information integration for startups.
In need of a custom WordPress design with unique specifications? Our experienced designers and developers can work with you to create a website that only experts can make.
You can give us the briefing, like a website concept in a picture or PSD file, and we as a WordPress development company in India, will make it into a WordPress website in no time.
WordPress Website Customization
Tonjoo offers a collaborative web development service with our team of skilled designers and developers, ensuring your website is tailored to your specific requirements. With our expertise and knowledge, we work closely with you to design and develop a visually appealing, engaging, and user-friendly website.
WordPress Website Maintenance
We provide reliable and comprehensive WordPress maintenance and support services to ensure your website remains secure, up-to-date, and fully operational. Our team of experts can provide ongoing support to help you keep your website running smoothly. You can focus on your core business activities.
For any services regarding a WordPress website, Tonjoo as a WordPress website development company in Bangalore, will gladly help you achieve your goals.
We got you all covered in Theme Development, Plugin Development, Website Design, Website Customization, Website Maintenance, or anything regarding WordPress websites.
With Tonjoo, We Can Make you These Types of Websites
Bangalore is known as the Silicon Valley of India, with various high-technology businesses. Therefore Tonjoo, as a WordPress website development company in Bangalore, can help your online presence flourish. Not stopping there, we can also integrate your startup system information into a WordPress website.
WordPress is an incredibly versatile platform that can build a wide range of websites, from simple company profile sites to complex e-commerce sites. Here are just a few examples of the types of sites that we can create using WordPress:
A website showcasing your company's products, services, and values can attract new customers and establish your brand. Our team can create a custom WordPress site that accurately reflects your company's style and message.
Whether you're a school or a business, creating an e-learning site can help you reach a wider audience and provide educational resources in a convenient and accessible format. WordPress has a range of plugins and themes that can create a fully functional e-learning site and online course site.
A WordPress site can be a great way to get started if you want to sell products online. WooCommerce, a popular WordPress plugin, allows you to create an online store with features such as product listings, shopping carts, and secure payment gateways.
If you have a large inventory of products or want to create a more complex online store, WordPress can still be a great choice. With WooCommerce Plugins, we can integrate your WordPress site with these platforms to create a seamless e-commerce experience for your customers.
As a startup, you need a website that reflects your brand identity, showcases your products or services, and captures the attention of potential customers or investors. Our team can help you create a custom WordPress site that does just that.
We can also integrate your startup information system to help you streamline your business operations on your website.

Our Valued Clients who Trust Tonjoo's Service
At Tonjoo, we've had the privilege of working with some of the world's leading brands, helping them to achieve their online goals with our service.
We've collaborated with our clients to deliver tailored solutions that drive business growth, from crafting intuitive user experiences to building robust e-commerce platforms.
Please take a closer look at some of our success stories below.
Astra Motor, a leading automotive retailer in Indonesia, entrusted Tonjoo to develop its official website. Our works include an electronic catalog feature for customers to browse available products anytime. Tonjoo developed two websites for Astra Motor, one for their primary dealer and the other for their retail business.
Both websites have features like an E-Catalog and a dealer map. In contrast, the retail website has additional features like membership and credit simulations to help buyers with their installment process. The website is also SEO optimized, which can increase website visibility and attract more visitors.
With these modern features, Astra Motor's website is at the forefront of its business.
Tonjoo developed a website for Unilever Future Leader's League using WordPress. It acts as an information portal, registration tool, and quiz entertainment for participants of the annual competition in Indonesia.
The site's design follows Unilever's unique brand guide. So, it represents the character of the event's leading brand, Kecap Bango, with dynamic and modern elements.
Despite tight deadlines, We delivered the project in less than 25 days with a focus on functionality. For those needing a website partner, Tonjoo is available to discuss IT issues and provide a website quickly.
3. Glints
Glints is a platform that connects young professionals with job opportunities and helps companies find the right talent. It provides career resources and job search tools to job seekers. So it offers recruitment services and employer branding solutions to businesses. Glints aim to empower Southeast Asia's next generation of talent by creating a bridge between job seekers and employers.
Besides that, as a WordPress website development company in Bangalore, we also worked with other companies. Find out more about our previous work with our clients at https://tonjoo.com/showcase/.
FAQ
How much do developers charge for a WordPress website?
It depends on the website specification. Feel free to contact us using the provided form to receive our best price offer.
How much does it cost to build a WordPress website in India?
The price differs to the requirement and complexity of the website. Please do not hesitate to contact us via the provided form to obtain our most competitive pricing.
How do I choose a suitable WordPress Development Company?
To choose a suitable WordPress development company, look for a team with experience, expertise, and a track record of successful projects. At Tonjoo, a WordPress development company in India, we have all these qualities and more, making us the best choice for your WordPress development needs.
What does WordPress development company do?
As a WordPress website development company in Bangalore, we create, design, and develop websites using the WordPress platform. We provide website design, customization, plugin and theme development, website maintenance, and optimization.
In short, we help businesses effectively create and manage their online presence from their WordPress Website.
PT Tonjoo Gagas Teknologi
Contact Us
✉ contact@tonjoo.com
###