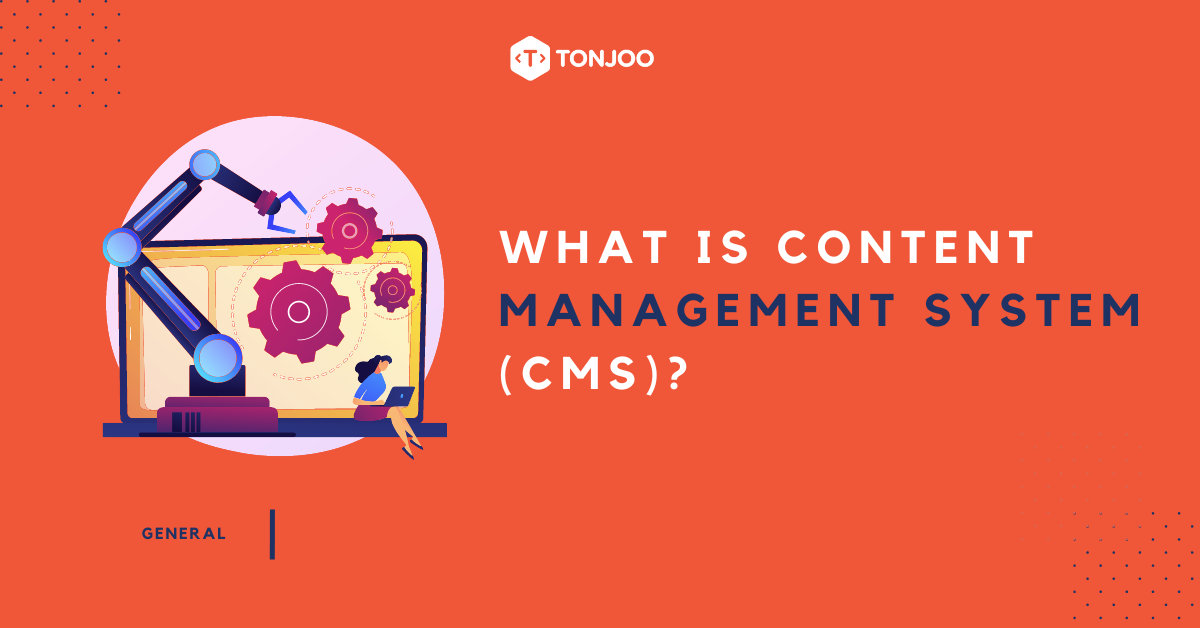 Credit: via tonjoo.com
If you are web developer, digital marketing professional, blogger, or online business owner, chances that you've come across the term Content Management System. Then, what is content management system (CMS)?
CMS basically software or platform that can help you manage all types of contents in website. By using a CMS, you will reap benefits of web development for business.
There are many content management system platform available for you to use. However, before utilizing one, you need to understand all about it, from what CMS really means, how CMS works, to the examples of CMS platform that you can choose.
What is Content Management System (CMS)?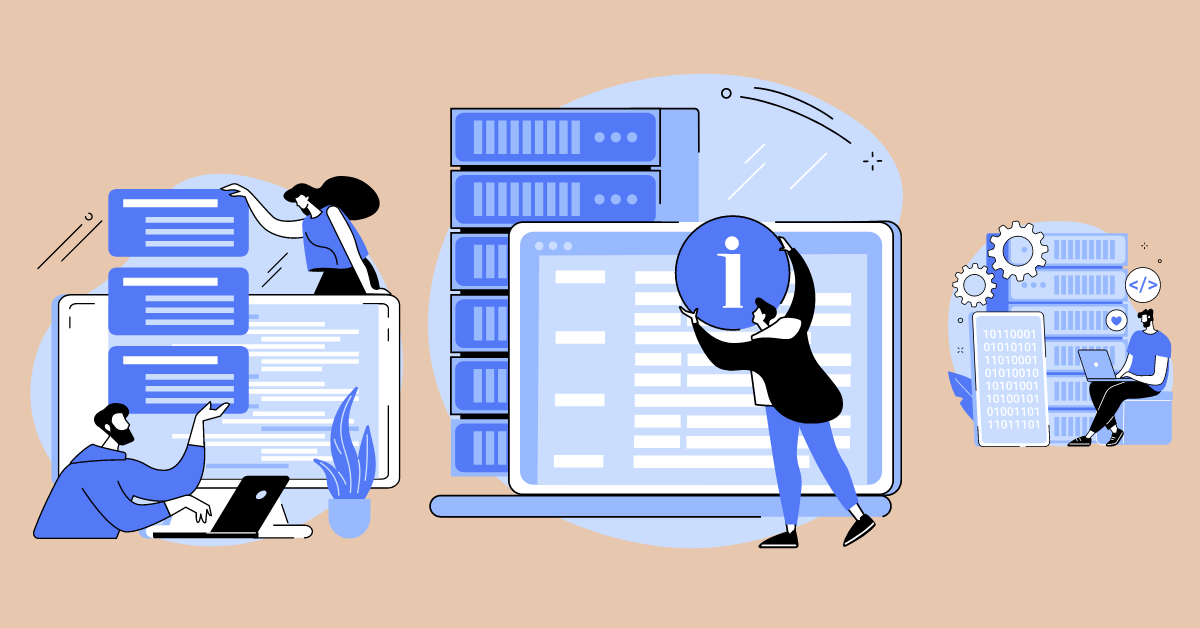 A content management system (CMS) is a platform that can help you create, manage, and publish digital content without requiring you to code. Examples of types of content that can be managed by CMS are:
E-Commerce products;
Textual content, such as blogposts;
Media files, such as video and images;
Event registrations;
and many more.
By using CMS, you can focus on developing your content instead of being distracted with the coding to build or manage the website.
You can easily add and change text, images, videos, and other media items when using a CMS. Your visitors will find it easy to navigate through your information if you divide it into tidy categories and subcategories.
Additionally, CMS platforms frequently include powerful tools and user-friendly interfaces that enable you to manage user roles and permissions, alter the design of your website, and even optimize your content for search engines.
CMS Features and How it Works
To give you the idea of what are the features CMS have and how CMS works, here we take WordPress as an example.
Other than the fact that this CMS WordPress is the most used one, but it is also because WordPress provide abundant features for all type of websites, such as corporate website, e-commerce website, and media website.
1. Post Management
One of the most important element in CMS is Post. It is an individual content that is published within a website.
For example, when we use WordPress as the CMS, Post can be a single written article that contains several elements; title, the content of article, the date, and the writer, such as this article.
However, a website might have many posts that should be managed properly. You need to manage the title, the date of publication, the category of the article.
Those things are managed behind the back-end of WordPress called WP Admin. When you go to the post management, you will arrive at a page like this: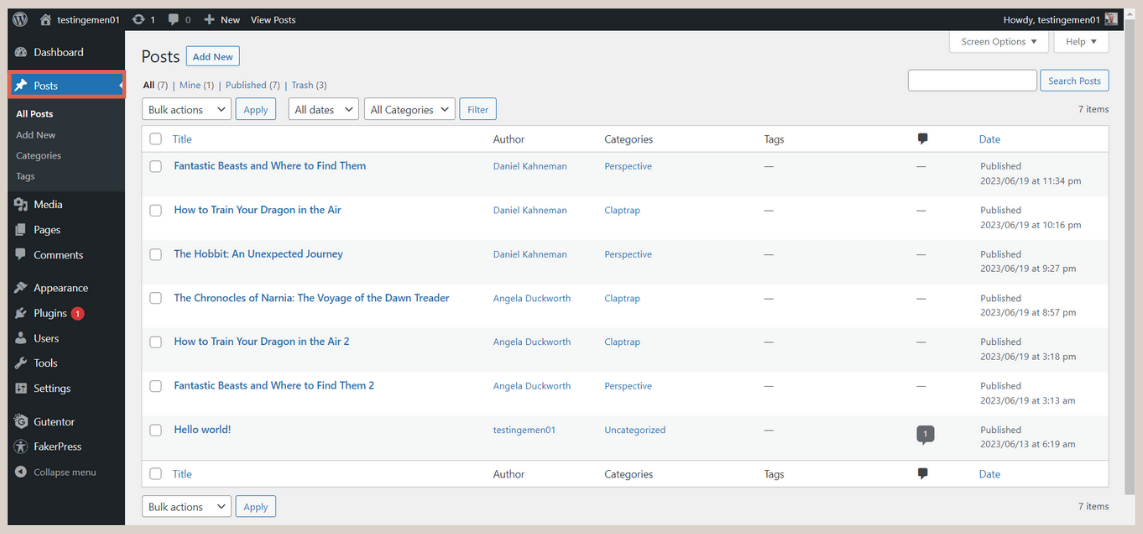 There are any features in the post section. Some of the most important features that WordPress have to manage the posts are as follow:
Create post: This is the first step you need to take when you want to create single post.
Schedule publication: This feature helps you to schedule the publication of the post.
Quick Edit: This feature allows you to edit some elements of the post without requiring you to enter into the post itself. You can also use the Bulk actions to edit some posts at the same time.
Category: This feature functions to categorize the posts into categories that you can create according to your need. For instance, you can create Technology category for content related to computer, phone, and software.
2. Media Management
Media is the section in WordPress where all the images that you have uploaded into the website will appear in here. This section is also called Media Library.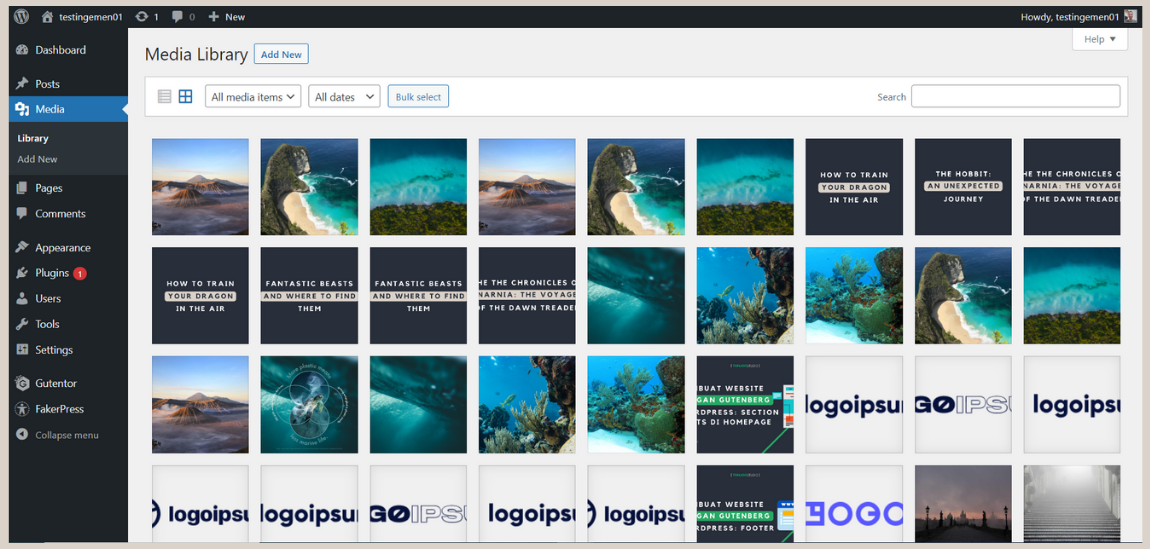 Through this section, you can upload, edit, and delate media files. Furthermore, you can overview the details of every file, such as its size, type of the file, and the date when it was uploaded.
Several features in the media section that is quite important are:
Alternative Text (Alt Text): This feature is a place to add simple description that can describe about the image. Alt text is really important in Search Engine Optimization (SEO) so that the image in your website will be easily found in browser.
Caption: This is texts shown bellow the images which give additional context related to the image in your website.
3. Page Management
The third element in CMS that is also important is Page management. Page refers to individual page within a website. Unlike Posts which are typically updated regularly, Pages are not changed or updated frequently.
Some common examples of these pages include About Us, Contact, Home, Services, and FAQ. Through the CMS platform, you can add, change or delate the page according to your needs. Using CMS WordPress for example, you will have the Page section like this: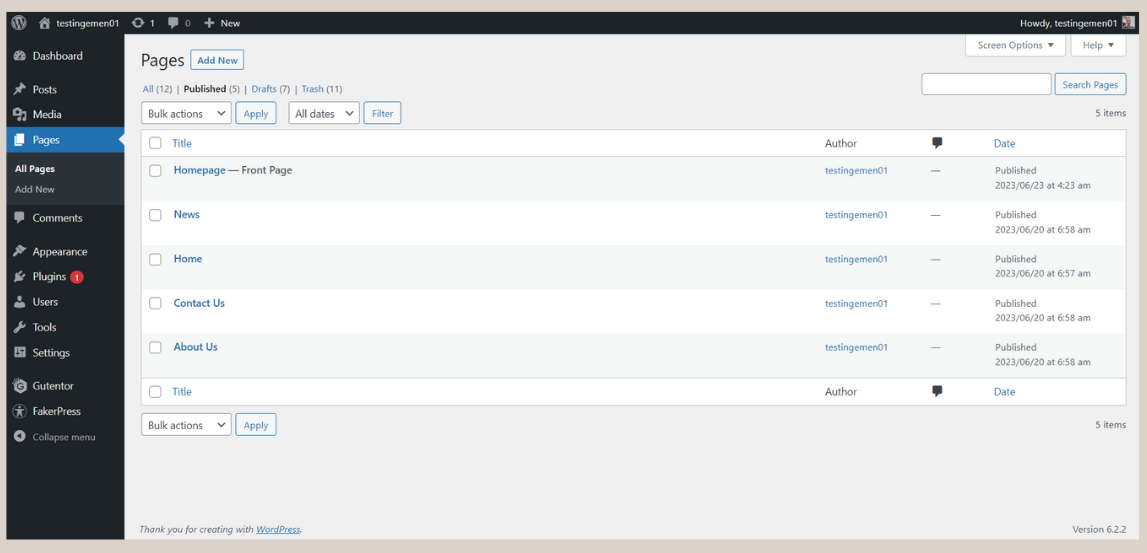 Through that Pages section, you can also filter which pages are already published, how many are still in drafts, and some pages that are in Trash. To build a page, you can start by learning how to create Homepage using the latest editor from WordPress called Gutenberg.
4. Comment Management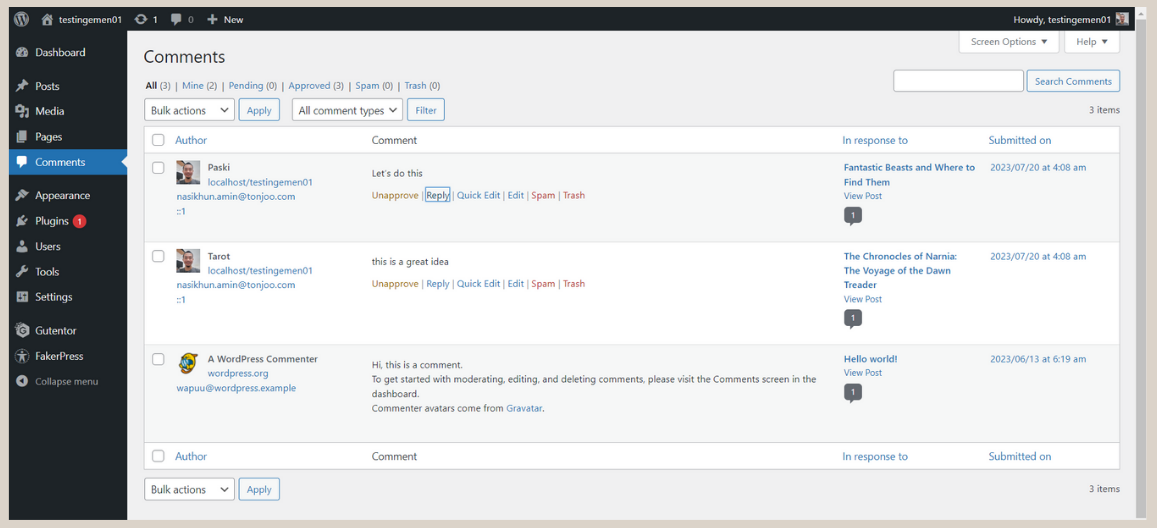 In CMS, comment is a built-in feature that allows users of your website to interact and engage with the published contents, as well as with other users.
When there's flooding comments coming to your website, it would be very hard to manage it one by one. Sometimes the comments are coming from the real users, but more often than not, they could also be spams.
Therefore, by using CMS WordPress, you will be able to use its robust features like these:
Moderation Tools: This allows you to approve or disapprove comments, filter spam, and manage the comments section effectively.
Sorting Options: This feature allows users to sort comments either by oldest, newest, or most upvoted comments.
Notifications: Content creators and other users can opt to receive notifications when a new comment is made.
5. Appearance Management
Appearance in CMS is part where you can control how your website looks. In this section you can manage theme, layout, colors, fonts, menus, and many more.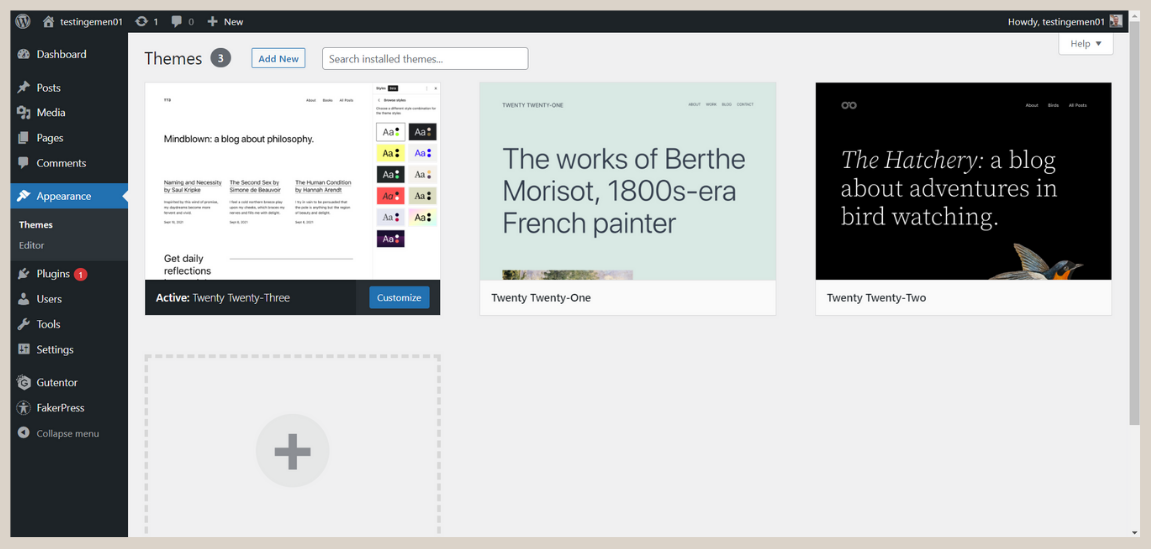 Although you can create WordPress theme from scratch, but using this CMS also allows you to utilize many available themes for free. In here, you can to customize your website without the need to code.
Other than theme, there are many other features in Appearance, such as:
Customize: This feature enables you to make changes on the appearance of your website and see how it looks before it goes live.
Theme Editor: This feature allows you to further modify the theme directly using code. To do this, you need to understand PHP, HTML, and CSS.
6. Plugins Management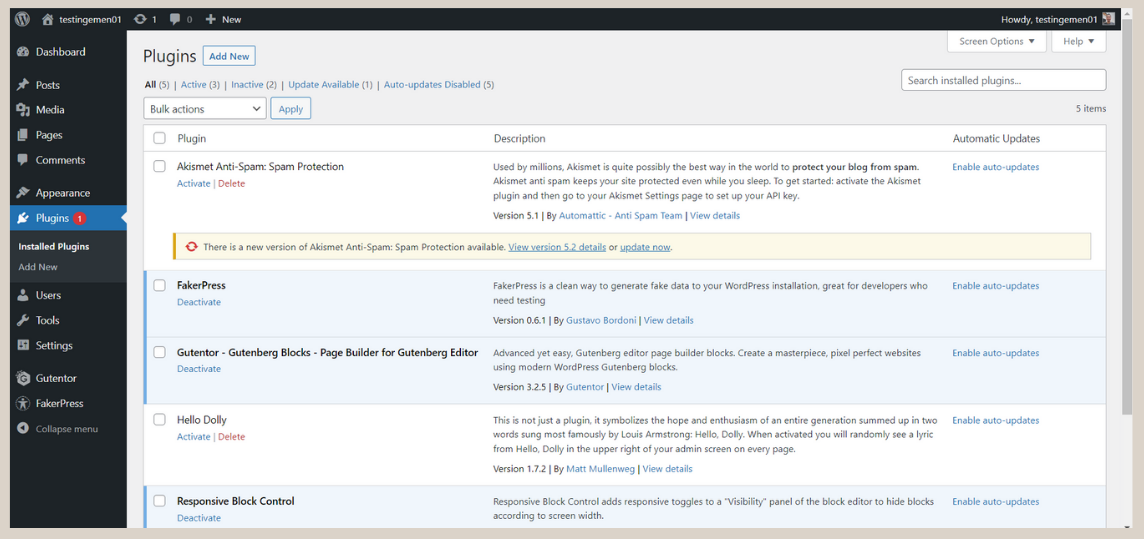 When using CMS, there are times that you need to add more functions to your website. For example, when you want to use CMS WordPress to create e-commerce website, then you can install WooCommerce plugin on WordPress.
Plugins are software add-ons that you can install on your CMS to add new features that aren't included yet. One of the advantages of using WordPress as your CMS is that, there are many plugins available for free, such as SEO tools, contact forms, social media integration, and many more.
7. User Management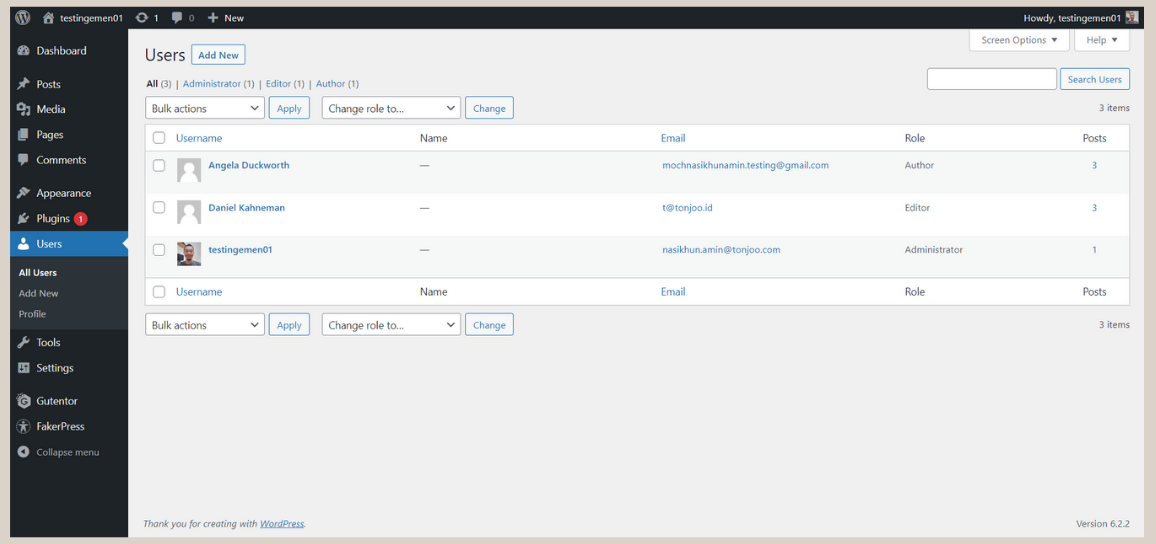 Using CMS also allows you to manage users of your website, such as adding new user, managing their role, and see how many posts they have already posted.
User roles determine what level of access your user to the website. When using CMS WordPress, there are several types of roles with a set of permissions:
Administrator: The role who has access to all features.
Editor: The role who can publish and manage not only their posts, but also others'.
Author: The role who can publish and manage their own posts.
Contributor: The role who can write and manage their own post, but cannot publish them.
Subscriber: The role who can only manage their profile.
Examples of Content Management Systems (CMS)
There are many CMS platform that you can use to manage your content on website. Here are some examples of prominent ones that you can use:
1. WordPress
WordPress is one of the most popular CMS platform with the market share of 63.5%, and empowering 43.2% of the online websites around the world.
Especially with the latest version of editor Gutenberg, now managing a content on WordPress becomes easier. It offers a vast library of themes and plugins that allows you to customize and create functions according to your needs.
WordPress is suitable for various kinds of websites, including blogs, portfolios, corporations, and even e-commerce websites. If you are interested in using WordPress, you can learn how to use block editor from Gutenberg WordPress.
2. Joomla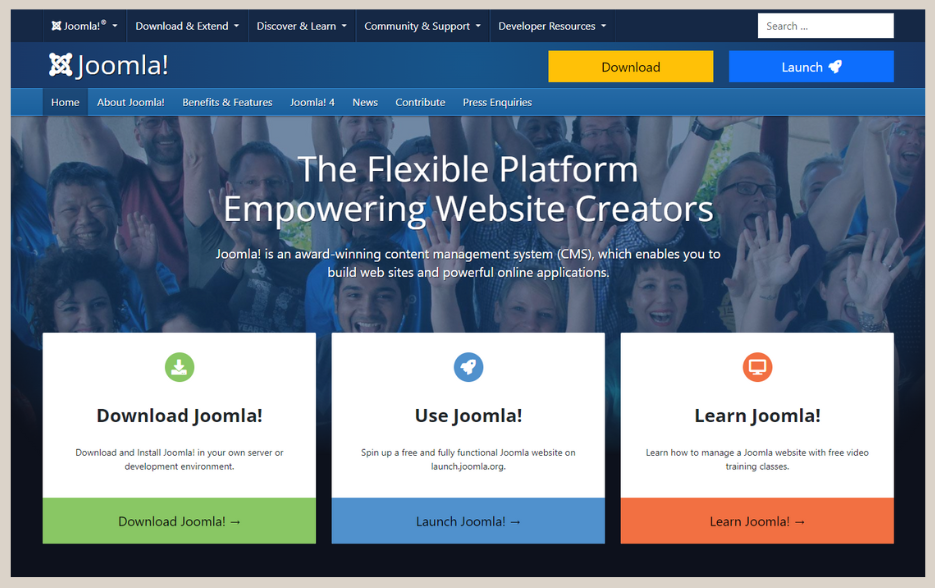 Joomla is an open-source CMS that is completely free to use. Joomla's flexibility allows for the creation of diverse website types, including corporate sites, online magazines, and e-commerce platforms. However, Joomla doesn't provide more plugins compared to WordPress.
3. Drupal
If you're looking for a flexible and scalable CMS, Drupal is the way to go. It's highly customizable and ideal for complex websites and applications.
With Drupal, you can create robust platforms for enterprises, educational institutions, or community-driven websites. You can check out the differences between Drupal vs. WordPress before deciding which one best suits your needs.
4. Opencart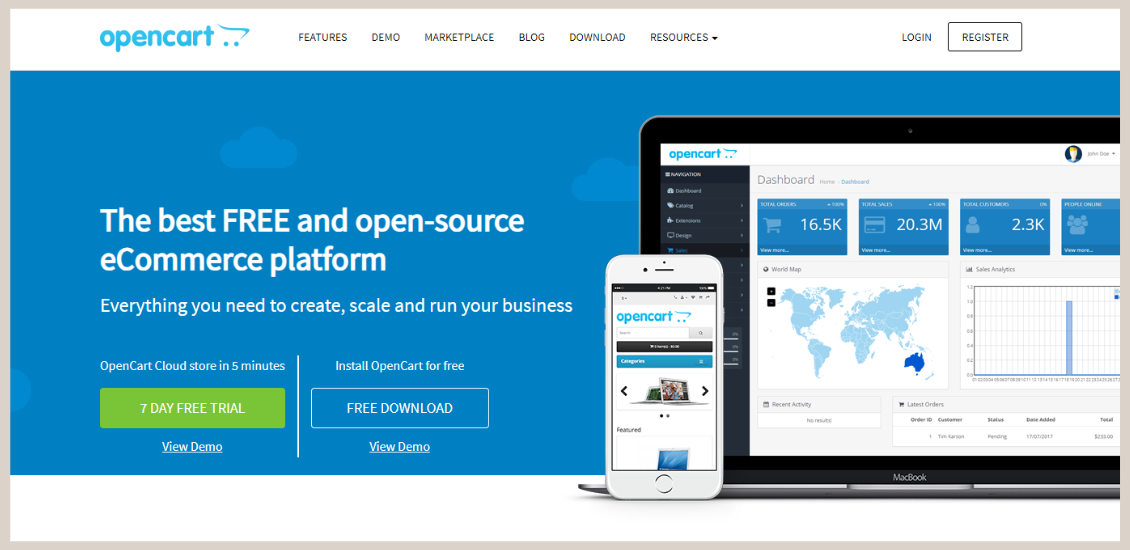 Opencart is designed specifically for building e-commerce websites. It provides a user-friendly interface and a range of tools for managing products, payments, and inventory. It's perfect for small to medium-sized businesses looking to establish an online store.
5. Moodle
Moodle is a specialized CMS for creating online learning platforms and educational websites. It offers features for course management, assessments, and collaboration. Educational institutions and training centers often use Moodle to deliver engaging e-learning experiences.
6. PrestaShop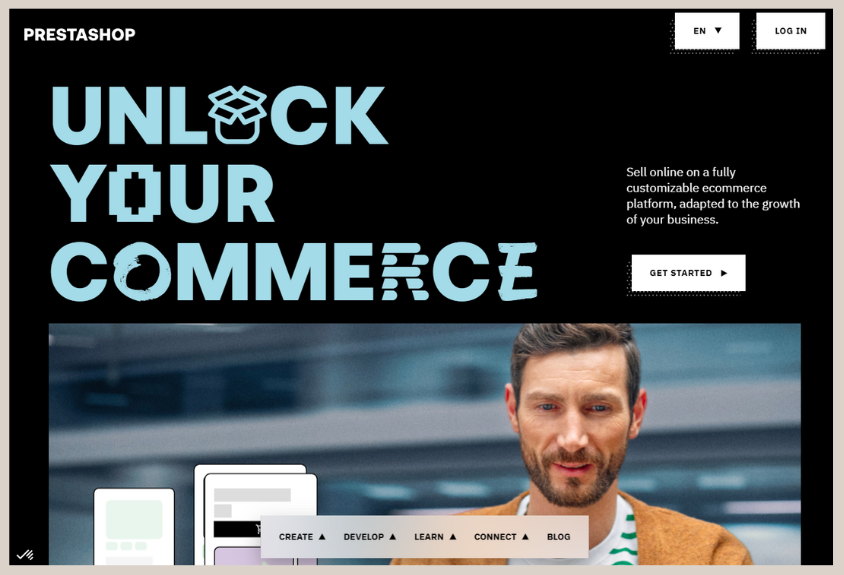 If you're in the e-commerce business, PrestaShop is worth considering. It's a feature-rich CMS that helps you build and manage your online store. With PrestaShop, you can customize your store's appearance, manage products, and implement marketing strategies.
Are You Ready to Use Content Management System?
Those are the explanation of what is content management system, how content management system works and some examples of CMS platforms. If you are new to CMS and have no idea which platform to use, you can definitely use WordPress.
To start using it, you don't need to rent a hosting. You can use localhost to develop website and build content in WordPress. To do that, read the tutorial on how to install WordPress using WampSever or how to install WordPress in XAMPP.
But, if you don't have a time to learn about CMS, you can entrust the development to Tonjoo Team, a professional web developer with more than 10 years of experience.
Learn how long does it take to build a website or discuss your website ideas through Tonjoo's contact, and we will help make them a reality!
---
Read related articles about WordPress, WooCommerce, plugins, and other website development topics by Moch. Nasikhun Amin on the Tonjoo's blog.
---
Updated on July 29, 2023 by Hanif Mufid